More about the book
Anton Hvidtjørn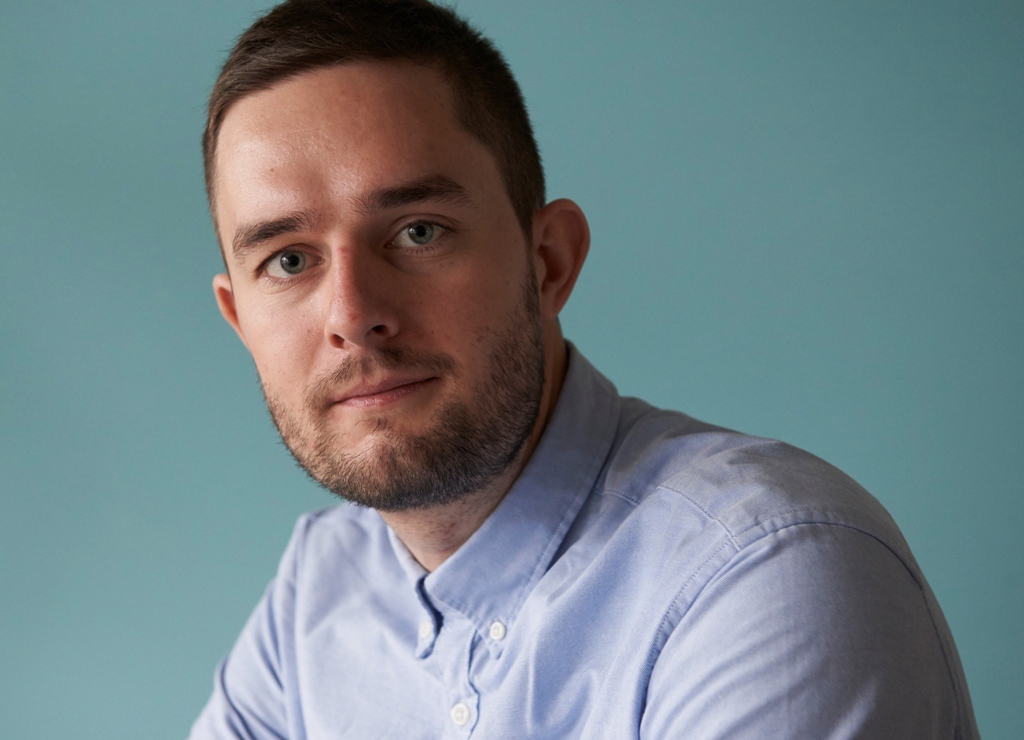 Currently studying Philosophy. Anton is primarily working on the series 100 danmarkshistorier and the digital education platform Rundtomholberg.dk. When he's not at the press, he is writing his thesis on artificial intelligence.
Press reviews
Per Pilekjær, Nordjyske Stiftstidende
***** "[...] fortæller strålende om andelstankens organisering og udbredelse.
"En lækker silkeblød indbinding og smukt layout gør det til en læseoplevelse."
Bent Jensen, Jyllands-Posten
"Da smør var guld er den mundrette titel på en spændende bog om et eksempel på globalisering for 100 år siden."
"Forskningsbibliotekar ved Statsbiblioteket i Aarhus Inge Marie Larsen har skrevet en fascinerende og gennemdokumenteret bog om dette dansk-russiske erhvervseventyr."
"Inge Marie Larsen er ikke alene en lærd og velskrivende historiker, men som de danske købmænd i Sibirien selv en pionér, der er fulgt i deres fodspor for at dokumentere og beskrive dette vigtige kapitel i Ruslands, de dansk-russiske forbindelsers og den internationale handels historie."
Anita Kildebæk Nielsen, Tidsskrift for historie 1066
"Her er absolut tale om et værk, man bliver klogere af, med mindre man hører til det fåtal af danskere, som i forvejen er ekspert i sibirisk og russisk historie i al almindelighed i slutningen af 1800- og starten af 1900-tallet."
"[...] som et stykke historie, som sætter den parallelle danske mejeriindustris historie i et nyt lys, eller hvis man er interesseret i det fascinerende Ruslands historie i den præ-revulotionære æra, er bogen absolut interessant og læseværdig."
Jesper Overgaard Nielsen, Kontur
"Det er dette erhvervseventyr, der er emnet for den seneste udgivelse i Aarhus Universitetsforlags Beringiana-serie, som samler udgivelser om Sibirien og dansk-russiske relationer. Den her anmeldte bog passer fint ind i disse rammer ved både at anskue udviklingen fra en dansk erhvervshistorisk synsvinkel og fortælle om udviklingen af de dansk-russiske erhvervsforbindelser, ligesom de interne russiske forhold heller ikke lades ude af syne. Bogens forfatter, Inge Marie Larsen, er ph.d. i russisk historie og forskningsbibliotekar ved Statsbiblioteket, og bogen er en bearbejdet udgivelse af hendes ph.d.-afhandling."
"Der er ingen tvivl om, at Inge Marie Larsens bog er en meget veldokumenteret og detaljeret fremstilling, der tydeligvis bygger på en grundig forskning, baseret på arkivalier fra en lang række såvel danske som russiske arkiver."
"Der er således ingen tvivl om, at bogen vil være værdifuld for alle med interesse for dansk erhvervshistorie [...]"
"Endelig bør det fremhæves, at bogens konklusion på fornem vis formår at sætte de foregående kapitlers detaljerede gennemgang ind i et større perspektiv, idet udviklingen i den russiske smørsektor bruges som argument for en perspektivrig diskussion af det førrevolutionære Ruslands påståede tilbagestående."
"Et andet stort plus ved bogen, som øger dens værdi for andre end specialister, er det righoldige illustrationsmateriale, der ikke blot i sig selv udgør et vigtigt kildemateriale, men samtidig lader læseren indsnuse lidt af den pionerstemning, som var knyttet til det sibiriske smøreventyr. For selv om man ikke skød hinanden i saloonen, er smøreventyret i Sibirien alligevel fyldt med spændende facetter, som denne bog skal have ros for at gøre tilgængelige for et bredere historisk interesseret publikum."