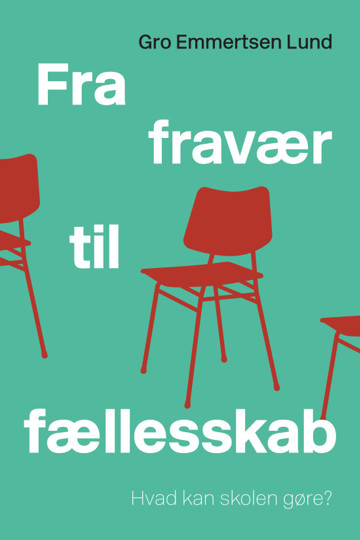 Fra fravær til fællesskab
Hvad kan skolen gøre?
A part of the subject area Pedagogics
More about the book
Table of contents
Excerpt
Press reviews
Heidi Friborg Christophersen, Folkeskolen, nr. 18, 2021
"Jeg var særligt glad for forebyggelsesafsnittet og for de afsnit, hvor der var præcise og konkrete tiltag til, hvad skolen selv kan gøre, og hvordan vi samarbejder med forældrene. Det er en meget sympatisk bog, der er grundigt underbygget af empiri og teori. Herved gives mine bedste anbefalinger videre."
Marianne Bindslev, Uddannelsesbladet
"Uden løftede pegefingre får læseren et seriøst memo igennem hele denne bog: Mistrivsel, eksklusion fra fællesskabet og afmagt i det sociale liv er et voldsomt benspænd for at leve med demokratiets værdinormer.
(...) Der er ingen forslag til snuptags-løsninger eller "how to"-opskrifter i bogen. Men der er sobre, pædagogisk let tilgængelige og perspektivrige forslag, vejledninger og strategier til udvikling.
(...) Bogen er oplagt til at indgå på alle pædagogiske uddannelser."
Jonas Højsgaard Frydenlund, Plenum, nr. 5, 2021
"Bogen er en vigtig tilføjelse til litteraturen om fravær i Danmark og den er værd at læse for alle der arbejder med eller er interesseret i fravær"

Folkeskolen.dk
Interview: "Ny bog vender vender forståelsen af elevers fravær 180 grader"
07.10.2021
Kristeligt Dagblad
Artikel: "Skolefællesskab kan få skolevægrende unge ud af busken."
27.09.2021
Lektor Lomsdalens infall
Podcast: "Gro Emmertsen Lund om å gå fra fravær til fellesskap"
13.11.2023