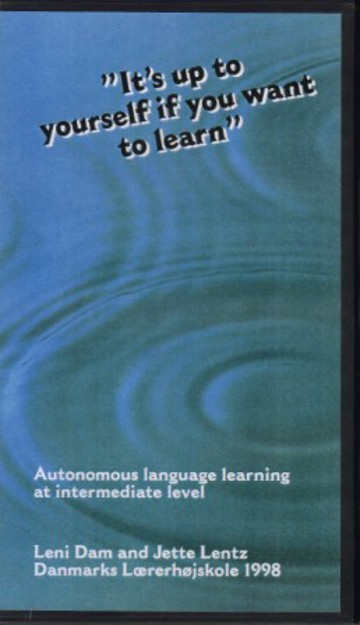 It's up to yourself if you want to learn
Autonomous language learning at intermediate level
A part of the subject areas and Pedagogics
More about the book
About the book
The video shows a class of 15-year-old, mixed ability students and their teacher at work in a setting where for four years the aim has been to engage the learners actively in their own learning - a setting in which key-notions are respect, co-operation and responsibility. It shows extracts from classroom work over a period of 12 lessons - a period during which the learners are engaged in a project on "England and the English". It shows teacher responsibilities as well as learner responsibilities in the process of planning, carrying out the plans, and evaluating the work undertaken.
It shows genuine, authentic communication taking place during this process, between teacher and learners and between the peers themselves in their groups.
The video also presents the views of two students on this way of learning English.