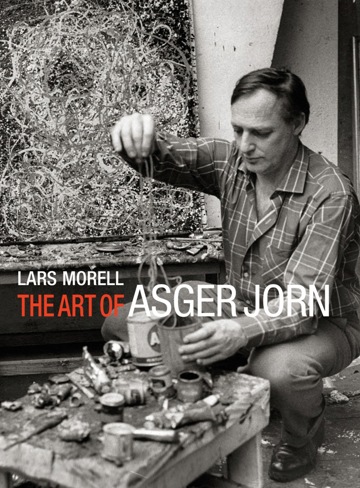 The Art of Asger Jorn
A part of the subject area Art
---
---
Hardback
Published 1. November 2017
ISBN 978 87 7124 498 4
---
Translated by
Heidi Flegal
---
More about the book
About the book
The Art of Asger Jorn is the first major work about one of Denmark's most important painters, Asger Jorn (1914-1973). It is not a typical biography depicting the outline of his life. Rather, the book sheds light on Jorn's artistic production: Who he was inspired by, which artistic movements he was in contact with, and – not least – what his paintings depict.
This is also the focus of The Art of Asger Jorn in which Lars Morell, a Danish historian of ideas, analyzes Jorn's paintings. The author concludes that Jorn's paintings do not depict anything specific. Indeed, it is as if Jorn seized them in the midst of transformation, where the subject is turning into a new subject. Morell finds that the paradoxes and transformations characteristic of the works were influenced by the ever-changing nature of Jorn's own life.
Asger Jorn was born in Denmark, but spent the majority of his artistic life abroad with workshops in both Paris and the Italian city of Albissola, famous for its skilled ceramic artisans. While abroad he discovered his great connection to the Nordic culture, and through his work with ceramics, he gained the necessary experience to liberate the colours of his paintings. While first and foremost a painter, he refined this artform by interacting with a variety of other art forms. The Art of Asger Jorn is thus not just a book about a single artist's work, but also a book about the mindset of modern art.
Lars Morell (born 1956) has published several books in Danish about artists and works of art from the 20th century in particular. In English he has previously published The Artist as Polyhistor about the Danish artist Per Kirkeby.