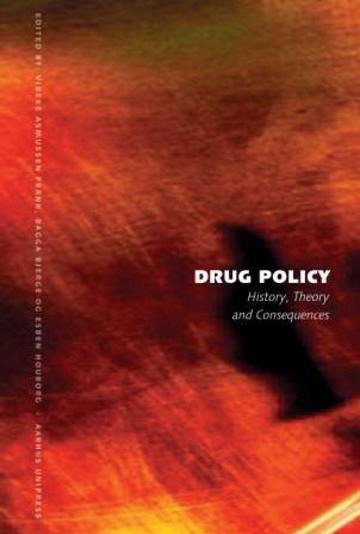 Drug Policy
History, Theory and Consequences. Examples from Denmark and USA.
A part of the subject area Drug and alcohol research
More about the book
About the book
Drug policy has spread into new areas of society and new players are now engaged in theis policy. This leads to the question: How can we understand and explain the increasingly complex puzzle that we call drug policy?
A very wide range of drug policies are implemented in contemporary societies - not only by governments, but also by local communities, organisations, public institutions, private enterprices, sports clubs etc., with consequences for drug users, citizens and society in general.
In Drug Policy anthropologists, criminologists and sociologists analyse different aspects of drug policy, seeing it as a way of regulation drugs - including control, treatment, prevention and harm reduction. Using examples from both Denmark and the USA, the authors' approach is to focus in particular on the history and consequences of drug policy in practice. The topic is analysed on an international, national as well as local level. This book will be of great value to advanced undergraduate and graduate students with an interest in drug policy, as well asto academics, practitioners and policy makers in the drug field.
Table of contents
Introduktion: Danish drug policy - history, theory, and the international framework
Caught in-between: Dilemma management at a hostel for the homeless
Dilemmas experienced in prison-based cannabis treatment - drug policy in Danish prisons
Open drug scenes: Danish drug policy reflected through international drug prohibition and local interventions
Regulating cannabis markets in Copenhagen
Danish drug controlled policy 1945-2007
Youth, drugs and the welfare state - constructing the Danish drug treatment system 1965-1972
The re-organisation of drug treatment in Denmark - a welfare reform as policy
Drug wars in the United States: The construction of problematic conditions