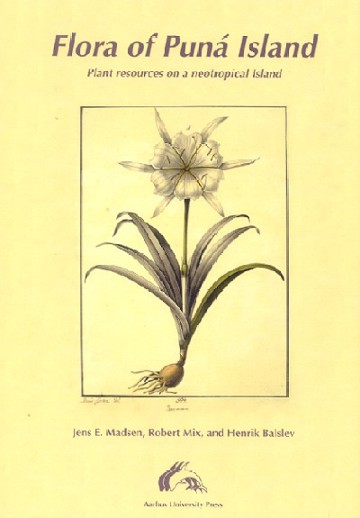 Flora of Puná Island
Plant resources on a neotropical island
A part of the subject area Biology
More about the book
About the book
This study combines botany, ethnography and history to describe the use and administration of botanical resources on Puná Island in Ecuador. Evidence of sustained human settlements on the Island, strategically located in the Gulf of Guayaquil, date back more than 5000 years to the Early Formative Period. This island and its flora and vegetation are intricately linked to the development of the earliest pre-Columbian agrarian and maritime civilizations.

After European contact in the 15th century, the island became an important centre for trade and its extensive forests were an important resource for the ship-building industry of the entire South Pacific.

Flora of Puná Island provides information on the Island's geography, geology, climate, socioeconomy, infrastructure, and history of botanical exploration. The vegetation of the island is described in terms of plant communities, structure, floristic composition, dynamics, and phenology.
Table of contents
Preface

Contents

Study Area:
Geography
Geology
Climate
Socioeconomy
Infrastructure
History of Botanical Exploration

Vegetation:
Plant Communities
Structure
Composition and Dynamics of the Thorn Forest
Phenology

Flora:
Distribution Patterns
Affinities to the Galapagos Islands
Human Impact

Plant Use:
Pre-Columbian epoch
Post-Columbian epoch
Present Day

Keys and Plant Descriptions:
Key to Major Groups
Ferns
Seed Plants

Literature Cited

Index to Names of Plants

Index to Places and Historic Persons