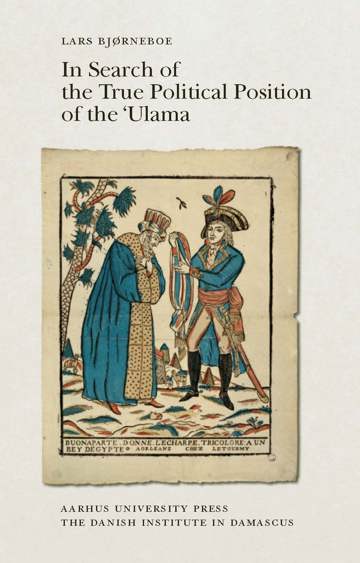 More about the book
About the book
In this book, Lars Bjørneboe explores the three known works of the Cairene historian al-Jabarti: MS Mudda (1799), MS Mazhar (1801), and MS Aja'ib (1805-06). These chronicles - praticularly the last - are the best known and most widely used narrative sources in Arabic for the final period of Ottoman rule in Egypt in the years around 1800. However, although widely published, edited and translated into European languages, no systematic analysis of their aims has, until now, been undertaken.
Through a textual approach Lars Bjørneboe uncovers al-Jabarti's underlying political ideology, as well as the intellectual and political context within which he worked. The author concludes that the first of al-Jabartis chronicles, the MS Mudda constitutes a contribution to a debate among the Cairene 'ulama as to how they should respond to the new French masters. This, and the following editions, was written under the patronage of the shaykh al-Sadat, one of Egypt's leading 'ulama at the time. Al-Jabarti and his patron - in contrast to other top 'ulama, notably shaykh 'Abdallah al-Sharqawi - promotes the view that the 'ulama should only cooperate with the French when absolutely necessary.
The MS Mazhar reflects the serious opposition met by the Ottomans when attempting to bring Egypt once again under direct Ottoman rule, while the MS Aja'ib should be seen as a plea for an ideal government with Muhammad 'Ali as the just ruler who governs in consultation with the 'ulama.
In Search of the True Political Position of the 'Ulama is the fifth book published by Aarhus University Press in cooperation with the Danish Institute in Damascus.
Press reviews
Daniel Crecelius, International Journal of Middle East Studies
"Bjørneboe has done a commendable job in pointing out differences of opinion among the 'ulama' in the years between the French occupation (1798-1801) and the rise of Muhammad ' Ali (1815), but he fails to make the connection between al-Jabarti's position and the classic Sunni theory of the role of the 'ulama' in Muslim society."
Meir Hatina, Journal of the American Oriental Society
"Lars Bjørneboe's recent study offers a fresh perspective, as it highlights the evolution of al-Jabarti's political thought in direct relation to key political events."