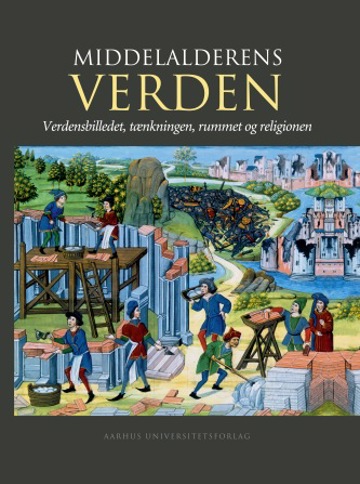 ---
---
Hardback
Published 26. October 2010
ISBN 978 87 7934 530 0
---
Edited by
Ole Høiris and Per Ingesman
With contributions by
Jørn Erslev Andersen Kasper Holdgaard Andersen, Per Andersen, Agnes S. Arnórsdóttir, Anders Bøgh, Birgitte Eskildsen, Hans Jørgen Frederiksen, Maria Fabricius Hansen, Pernille Hermann, Per Ingesman, Hans Henrik Lohfert Jørgensen, Linda Maria Koldau, Helge Kragh, Hans Krongaard Kristensen, Svend Erik Larsen, Henning Høgh Laursen, Jeppe Büchert Netterstrøm, Else Marie Wiberg Pedersen, Bjørn Poulsen, Philippe Provencal, Else Roesdahl, Hans-Jørgen Schanz, Jens Peter Schjødt, Michael Skovmand, Rolf Stavnem, Kirsten Søholm, Henrik Kragh Sørensen and Ole Høiris
---
More about the book
Table of contents
Ole Høiris og Per Ingesman
Indledning
PROLOG: VERDENSBILLEDET
Helge Kragh, Videnskabsstudier
Naturfilosofi, Gud og verdensbillede i middelalderen
Ole Høiris, Antropologi
Verden i middelalderen - middelalderens verden
Philippe Provencal, Naturhistorisk Museum
Modsætningernes tid - det kristne Vesteuropa og den islamiske verden i det 12. århundrede
TÆNKNINGEN
Henrik Kragh Sørensen, Videnskabsstudier
Tusind engle på et knappenålshoved - matematikken i middelalderen
Henning Høgh Laursen, Filosofi
Middelalderens filosofiske antropologi - bøn og lærdom
Hans-Jørgen Schantz, Idéhistorie
Middelalderen - en filosofisk glansperiode
Jørn Erslev Andersen, Verdenslitterære studier
Johannes Duns Scotus - en moderne middelalderlig munkemetafysiker
Birgitte Eskildsen, Idéhistorie
At bære Det Uendelige - Cusanus og filosofiens videnskabelige nybrud omkring 1450
RUMMET
Hans Henrik Lohfert Jørgensen, Kunsthistorie
Middelalderens rum og sansning - om sanselige strukturer i middelalderens kristne og islamiske rumdannelser
Maria Fabricius Hansen, Kunsthistorie
At bygge på fortiden - middelalderens romerske genbrugskirker
Hans Jørgen Frederiksen, Kunsthistorie
"Bare et billede" - det kirkelige billede og dets teologi fra senantikken til højmiddelalderen
Linda Maria Koldau, Musikvidenskab
Bibel og liturgi som verdensbilledets fundament - litteratur, kunst og musik i senmiddelalderlige kvindeklostre
Hans Krongaard Kristensen, Middelalder- og renæssancearkæologi
Intra monasterium - de danske herreklostres totalanlæg
KIRKENS MAGT
Else Marie Wiberg Pedersen, Systematisk teologi
Teologi mellem reformation og modreformation - Bernhard af Clairvaux og cisterciensernes hverdagsteologi
Per Ingesmann, Kirkehistorie
I sæk og aske - bodens historie og betydning i middelalderen
Agnes S. Arnórsdóttir, Historie
Det kristne ægteskab - ejendom og jomfrudom i middelalderens Island
Per Andersen, Retslære
Sandheden skal altid være stærkere og kærere... - dansk retspleje under forvandling
Bjørn Poulsen, Historie
Købmænd og kirke i dansk middelalder
Jeppe Büchert Netterstrøm, Historie
Lunds domkannikker i senmiddelalderen
NORDENS KRISTIANISERING
Jens Peter Schjødt, Religionsvidenskab
Aspekter af kristningen i Norden
Pernille Hermann, Nordisk
Fortid og forandring - skriftmediet i Norden i middelalderen
Rolf Stavnem, Nordisk
Olav Tryggvasons død - den norrøne historieskrivning og skjaldedigtningen
Else Roesdahl, Middelalder- og renæssancearkæologi med bidrag af Niels Lynnerup, Antropologisk Laboratorium, Københavns Universitet
Svend Estridsen - en konge mellem vikingetid og middelalder
Kasper Holdgaard Andersen, Historie
Kristendom, folkeslag og nationer - skabelsen af en middelalderlig nation med Danmark før 1250 som eksempel
Anders Bøg, Historie
Dronning Margrethe, kirken, det hellige og det hinsidige
EPILOG: ARVEN FRA MIDDELALDEREN
Michael Skovmand, Engelsk
Thomas More - A Man for All Seasons
Kirsten Molly Søholm, Germansk
Afsked med middelalderen - Faustmytens fødsel 1587
Svend Erik Larsen, Litteraturhistorie
Middelalderen som kulturel erindring
Sanne Lind Hansen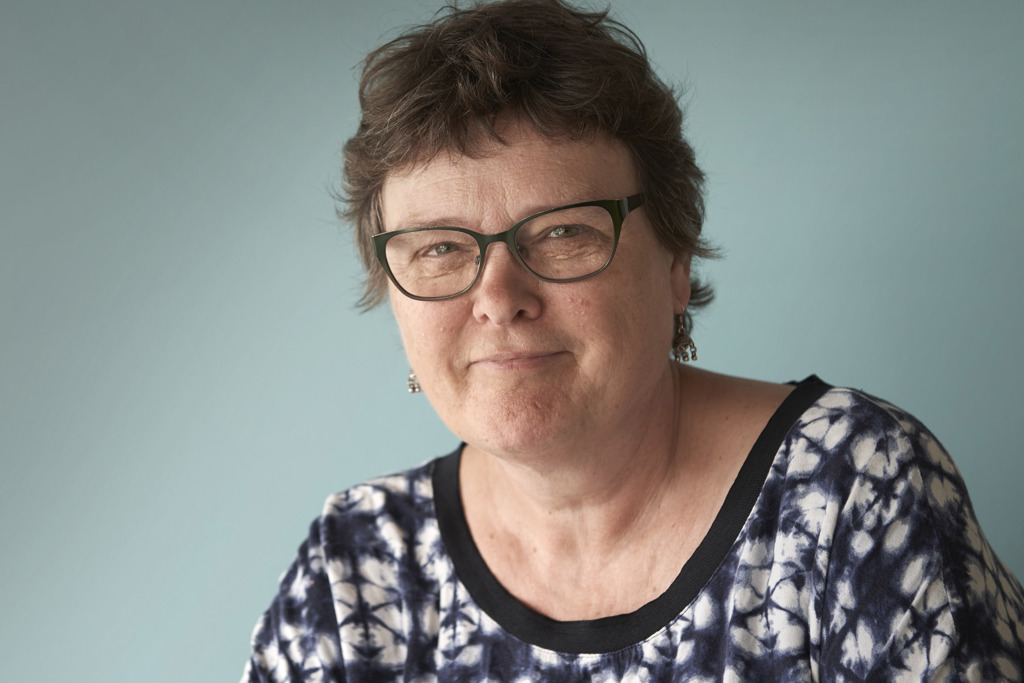 MA in ethnography and classical archeology and trainedat the Danish School of Journalism. Sanne primarily works with anthropology, archeology and early history. She is also responsible for foreign sales and commission agreements, and she was once employed at the National Museum (Antiquities).
Press reviews
Georg Metz Information
"En storslået publikation i forlagets ambitiøse serie... Endnu et storværk i vanligt rigt udstyr og generøst format med 28 specialartikler. Stof til både lærd og læg. Enestående flot."
Søren Hindsholm Kristeligt Dagblad
"Nu har Aarhus Universitetsforlag med sin 'Verden'-serie dækket hele verdenshistorien bortset fra 'Antikkens verden', som kommer senere i år, set fra en lærd synsvinkel. Resultatet er imponerende og enhver nysgerrig og dannet læser vil finde mange artikler, som giver indsigt og en stor læseoplevelse."
Hans Michelsen Lektørudtalelse
"Bogen føjer sig flot ind i rækken af bøger fra AAU fx Renæssancens verden, 2006, Oplysningens verden, 2007, Romantikkens verden, 2008 og Modernitetens verden, 2009. Middelalderen skal revurderes, og med denne bog er man langt fra den gængse opfattelse af middelalderen som værende sort. Det er en rigtig god idé at lade forskere komme til orde og præsentere deres forskningsområder overfor almenheden på denne måde. Den alsidige og meget smukt tilrettelagte bog indeholder både vægtige, interessante og læsbare artikler om middelalderen, og hertil kommer en overdådig illustrationsside."
Carl Nørrested North-review
"...som sædvanlig tip top."