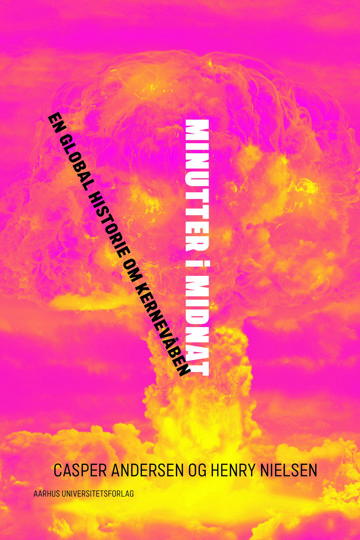 More about the book
Table of contents
Excerpt
Press reviews
Frederik Stjernfelt, Weekendavisen
"Alt i alt en velskrevet og læseværdig præsentation af historien bag et bundt af problemer, der pludselig har fået en helt ny og forfærdelig aktualitet."
Ning de Coninck-Smith, Historie-online
"Netop dette helt umulige, etiske dilemma mellem krig og fred er omdrejningspunktet for Casper Andersen og Henry Nielsens eminent oplysende fremstilling om Minutter i midnat.
(...) Enhver fysiklærer, der måtte overveje et samarbejde med historie, bør anskaffe sig denne bog – og henvise sine elever til at læse den."
Lektørudtalelse, DBC
"Tankevækkende og informativ bog, som rammer skræmmende skarpt ned i nutiden, hvor Rusland truer verdensfreden. Smag på budskabet... vi har sølle 100 sekunder igen!"
Casper Sylvest, Metascience
"The strenghts of this book are are many (...) The coverage and the authors' grounding in several wide-ranging, interconnected studies are impressive on their own, but more so given that the text retains its balanced and precise character throughout. Finally, Minutes to Midnight is a beautifully crafted book, a hallmark of the Aarhus University Press' production in recent years."
Politiken
Kronik: "Lektorer: Krigen i Ukraine kan føre til et nyt atomkapløb"
09.06.2022
Radio 4, Kraniebrud
Radioudsendelse: 100 sekunder til Dommedag)!
8.07.2022
Videnskab.dk
Kronik: "Atombomben ændrede verden: 'Dommedagsuret' skal vise, hvor tæt vi er på den ultimative katastrofe"
16.07.2022
Vid&Sans
Kronik: "Uden modstand mod atomvåben stod vi et farligere sted i dag"
10.06.2022
Vid&Sans
Kronik: "Dommedagsuret står stadig på 100 sekunder i midnat"
9.03.2022