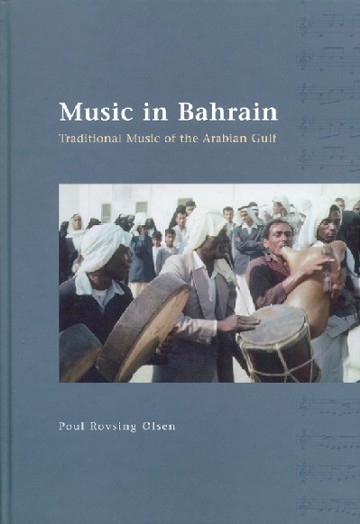 More about the book
About the book
Although Bahraini music, the theme of this book, stretches back over many thousands of years, Music in Bahrain is - apart from those in Arabic - the first publication to deal with this very rich subject.

Poul Rovsing Olsen, a Western ethnomusicologist and composer of international renown, first went to Bahrain to record its music in 1958, and he continued at intervals to do so during the following twenty years.

In 1958, oil had replaced pearls as the island's primary source of wealth, and traditional music had begun to decline. Rovsing Olsen searched out music wherever he could, at private village weddings and performances for dignitaries, in the houses of retired pearl divers and sessions at Radio Bahrain.

A cross-section of these recordings are preserved on the three CDs that accompany this volume. Among other things, there are chapters devoted to religious singing, African influences, the music of pearl divers, women's songs and festive dances. It is the spirit of festive dance that seems, more than any other, to animate the many musical genres of Bahraini music, in which, as Rovsing Olsen once wrote, "the feast was the real essence".
Table of contents
Preface

The Country

The Musical Instruments

'Ud Music

'Ardah

Festive Dances

The Work Songs of the Pearl Divers

Fijiri

Music of African Descent

Jirba and Jufti

Religious Singing

Womens' Song

Notes

Bibliography

Concordance

List of music on accompanying Compact Discs 1-3