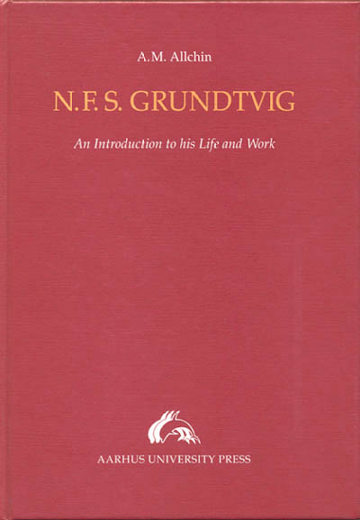 N.F.S. Grundtvig
An Introduction to his Life and Work
A part of the subject area Theology
---
---
Hardback
Published 1. January 1997
ISBN 87 7288 656 0
---
With contributions by
Nicholas Lossky
---
More about the book
About the book
This book will introduce N.F.S. Grundtvig (1783-1872) to the English-speaking world. He was a prominent clergyman and poet in the Danish Golden Age of Hans Christian Andersen and Kierkegaard. Within his small country, Grundtvig's sermons and hymns fostered a spiritual and national awakening from which modern Denmark arose. His hymns are still sung today.

A.M. Allchin begins with an overview of Grundtvig's long and varied life, concentrating on the critical moments of his spiritual development that led him to a theology of inner unity and greater confidence.

The second part of the book looks at the presentation of the Christian faith in Grundtvig's writings. His sermons and hymns, while necessarily western in form, were constantly coloured by insights from the joyous liturgy of the Christian east. Unexpectedly his work has strong ecumenical implications, not least in the place he gives women, and Mary in particular, in the Christian scheme of things.
Table of contents
List of Frequently Quoted Works

Prologue: Grundtvig and Denmark

Part I: Glimpses of a Life:
1. Childhood to Ordination 1783-1811
2. Conflict and Vision 1811-29
3. New Directions, Inner and Outer 1829-39
4. Unexpected Fulfilment 1839-58
5. Last Impressions 1858-72

Part II: Five Major Themes: Introduction
6. Discovering the Church
7. The historic Ministry
8. Trinity in Unity
9. The Earth made in God's Image
10. A simple, cheerful, active Life on Earth

Part III: The Celebration of Faith: Introduction
11. Eternity in Time
12. Advent
13. Christmas
14. Annunciation
15. Easter
16. Whitsun
17. The Sign of the Cross
18. The Ministry of Angels

Epilogue
Afterword by Nicholas Vladimir Lossky
Notes
Bibliography
Index