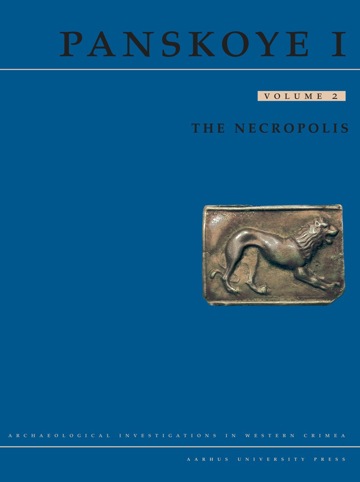 More about the book
About the book
This volume, second in a series of publications devoted to Panskoye I, presents the results of the 1969-1986 excavations in the necropolis of this important rural settlement in the territory of Tauric Chersonesos, north-western Crimea. The tombs of Panskoye cover the whole chronological spectrum of the site, ranging in
date from the late fifth century to around 270 BC. The tomb structures and burial rites as well as anthropological data strongly suggest that the population of this settlement was of a complex and mixed character, which, along with the Greek peasants, is likely to have included Scythian and Taurian components.
Press reviews
Eirene XLIX, 2013, Jan Bouzek:
"The late Sasa Sceglov would certainly be pleased to see the second volume of  publication of the project printed; it keeps the high standard of the first volume and deserves congratulation by the reviewer, too."