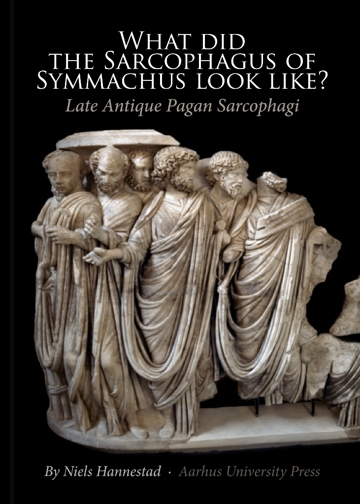 What did the Sarcophagus of Symmachus look like?
Late Antique Pagan Sarcophagi
A part of the subject areas Archaeology and History
More about the book
About the book
This book concerns the chronology of Roman mythological sarcophagi. The traditional chronology assumes a peak in production during the reign of Gallienus (AD 259-268) that fades away in the reign of Constantine.
This chronology has some obvious flaws. The supposed peak under the reign of Gallienus, when the empire was falling apart, can only be described as a mirage. Some very fine sarcophagi were indeed produced in this period, but the number is very limited.
With the reign of Constantine (AD 306-337) came wealth, and the so-called 'villa boom' that also revived sculpture in the round. At that time, it is believed that production of pagan sarcophagi had ceased to be replaced by Christian sarcophagi. This raises a very simple question, however: how were pagans buried?
No doubt production of pagan sarcophagi continued beyond the turn of the century and Symmachus, who died in AD 402, was buried in such a sarcophagus.
Table of contents
Excerpt
Press room
I presserummet kan du finde pressemeddelelser og forsidebillede. Du er altid velkommen til at kontakte os her https://unipress.dk/kontakt/, hvis du mangler andet materiale.