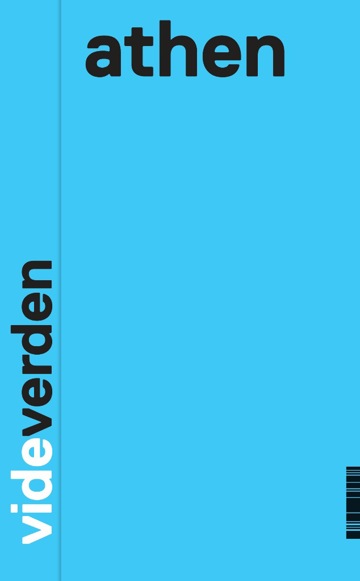 ---
---
Paperback
Published 6. November 2012
ISBN 978 87 7124 039 9
---
With contributions by
Bodil Due, Karsten Fledelius, Rune Frederiksen, Ivar Gjørup, Morten Brink Iwersen, Hanna Lassen, Tore Tvarnø Lind, John Lund, Mogens Pelt, Pernille Borch Petersen, Peter Thielst and Leif Erik Vaag
---
More about the book
Table of contents
Hanna Lassen Intro. Vejen til Athen
Pernille Borch Petersen  Konstrasterne. Byens mange ansigter
Mogens Pelt  Hovedstaden. Grækenlands livsnerve
Bodil Due  Agora. Athenernes mødested
Tore Tvarnø Lind Stilhed. Byens kirker
Morten Brink Iwersen Krisen. En græsk tragedie
Peter Thielst  Hverdagen. Folkelige kvarterer på tværs af byen
Karsten Fledelius  Middelalderen. Byzantinernes, frankernes og osmannernes by
Rune Frederiksen  Akropolis. En vandring til verdens centrum
Leif Erik Vaag  Marat(h)on. Et sted og et løb
Hanna Lassen  Afveje. Det oversete Athen
John Lund  Åndehullet. Athens første kirkegård
Ivar Gjørup  Rejseliv. Byen uden ende
Søren Mogensen Larsen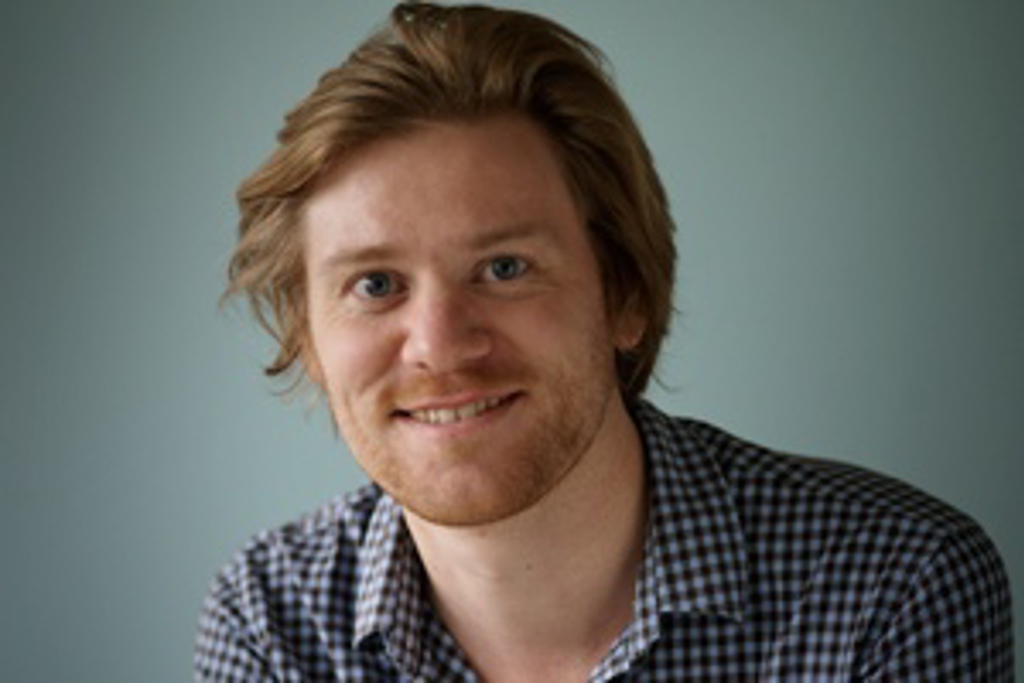 MA in Comparative Literature. Søren primarily works with the series Reflections and sets the agenda for the editing together with the individual editors. He began his career as an editor at the Turbine publishing house, but a maternity cover opened the door to Aarhus University Press.
Press reviews
Else Marie Reedtz Cohen, Lektørudtalelse
"Grundig og omfattende bog om Athen og Grækenland, skrevet af fagfolk, der kan formidle deres fag. Spændende læsning for Grækenlandsentusiasten og den kulturelt rejsende, der vil et spadestik dybere."
Jørgen Johansen,

Berlingske (

fem stjerner)

"De passionerede, oplysende og underholdende bidrag til den nyeste kulturguide i serien 'Vide verden' giver - midt i tragedien - et hav af gode grunde til besøget og masser af rejselyst. Athens magi består."
Søren Hindsholm, Kristeligt Dagblad
"En god guide til Athen skal testes på, om den kan fange dette spil mellem fortrolig fortid og fremmed nutid. Det kan denne bog!"
"De, der forbereder deres Athen-tur med denne bog, kan gøre deres rejse bedre end nogensinde før, for den bringer dem mere rundt og udvider deres opmærksomhed og sensibilitet for det specielt athenske, både det antikke og det moderne."
Bo Tao Michaëlis, Politiken (fem hjerter)
"Vide Verdens guide viser et andet og anderledes Athen, andet end ruiner og søjler, små kirker og stor gæld."
"Fascinerende. Der er masser af godt læsestof i Aarhus Universitetsforlags bog om Athen. Ikke kun om antikken, krigene, fascismen og den nuværende krise. Men også om de ydmyge kvarterer, stille kirker og smarte cafeer."
Simon Hastrup, Bogmagasinet
"Og det bringer os frem til det, der er Vide Verdens helt store scoop: Hvert kapitel er forfattet af en person, der har særlige forudsætninger for at behandle sit emne og ikke mindst for at formidle det på en personlig og medrivende måde. Serien er skabt af en sand perlerække af journalister, forfattere, udøvende kunstnere, universitetsfolk og andre kloge hoveder med karisma og/eller kendiskarakter."
"Det er bøger, man bør læse inden man tager af sted. De forøger nemlig med deres levende lærdom forventningens glæde. Det er også bøger, man bør have med og konsultere når man står i Söder eller SoHo, på Akropolis eller Marsmarken. Her vil de knytte fortællinger til det oplevede og skærpe sanserne. Og endelig er det bøger man kan tage ned fra hylden og bruge som klog eskapisme på kolde dage. Vide Verden forlænger oplevelsen og fordyber rejsen."
"Vide Verden gør det, bogværker kan gøre: give indsigt og fortælle, pirre intellektet og stimulere fantasien. Det er svært at forestille sig en bedre rejsekammerat."
Bibliotekar Randi Petersen, Dagbladet
"Disse bøger er simpelthen et must for den garvede turist, som søger de små seværdigheder og ukendte, men bemærkelsesværdige pletter"