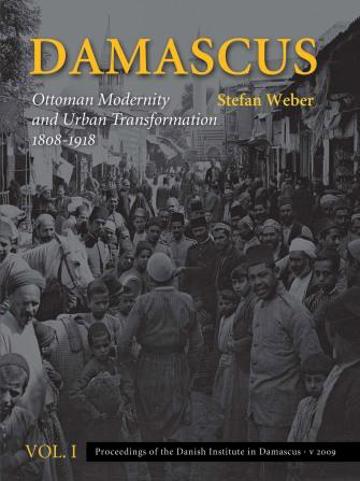 More about the book
About the book
Damascus, capital of the Ottoman province in Syria and one of the most important centres of the classical Muslim World, underwent some of the same developments in the 19th century as other urban centres in the Mediterranean area and beyond. In the course of the industrial revolution in Europe and the radical expansion of a worldwide network of traffic and communication, new ideas, techniques, material goods and architectural forms spread and challenged locally established patterns of urban and social organisation. This expansion and integration led to an increase in orientation of urban and social structures towards supra-regional models seen, for example, in architecture of houses, public buildings and bazaars or urban organization and clothing. Yet Damascus never became a "European city", but modernised in its own, unique ways.
This study examines the society, architecture and urban planning, including the documentation of over one thousand buildings and public spaces, of the endangered UNESCO World Heritage Site of Damascus. The history of these buildings and their transformation are discussed, and many unpublished historical photographs provide an insight into lost and unknown private worlds and urban textures. From a micro-historical approach, this book unfolds the spaces of the everyday life of local actors and agents to unearth and relate the complexity and nonlinear quality of the processes, which transpired as an integral turning point in the history of the Middle East with its entry into modernity.
Dr Stefan Weber is the Director of the Museum of Islamic Art at the Pergamon Museum in Berlin, Germany. He has served as Assistant Professor at Aga Khan University in London, and he was a postdoctoral research fellow at the Orient-Institute Beirut (OIB), and he was a Junior Research Fellow at the German Archaeological Institute (DAI) in Damascus for the History of Islamic Art and Architecture.
The publication of the book has been made possible by a generous grant from The David Foundation, Copenhagen.
Press reviews
Till Gillers, Orientalische Literaturzeitung
"In many instances and for many years and decades to come this invaluable book will be the basic point of reference and a point of departure for further research and scrutiny. At the same time the beautiful volumes will be the gem of every library and a source of marvel and joy to the interested."
Abdul-Karim Rafeq, Turkish Historical Review
"Stefan Weber is to be complemented for producing such an outstanding and profoundly impressive work which sets a standard in the field.
Damascus: Ottoman Modernity and Urban Transformation, 1808-1918 will be hard to supersede. The Danish Institute in Damascus is also to be commended for including this book in its proceedings."
James Reilly, Middle East Journal
"This remarkable study opens new paths for comprehending the modern history of the Middle East... An exhaustive and beautifully produced study [....]
And the pictures are gorgeous! These volumes will be equally at home in an academic office and on a living room coffee table."