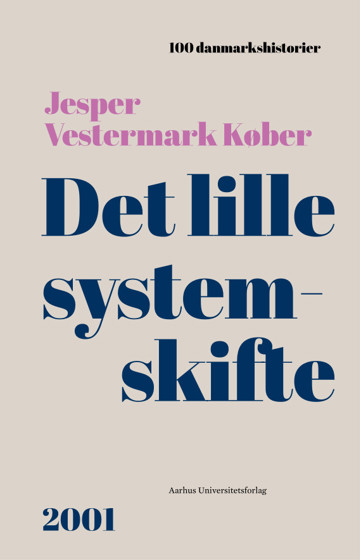 More about the book
Table of contents
Literature
Excerpt
Thomas Oldrup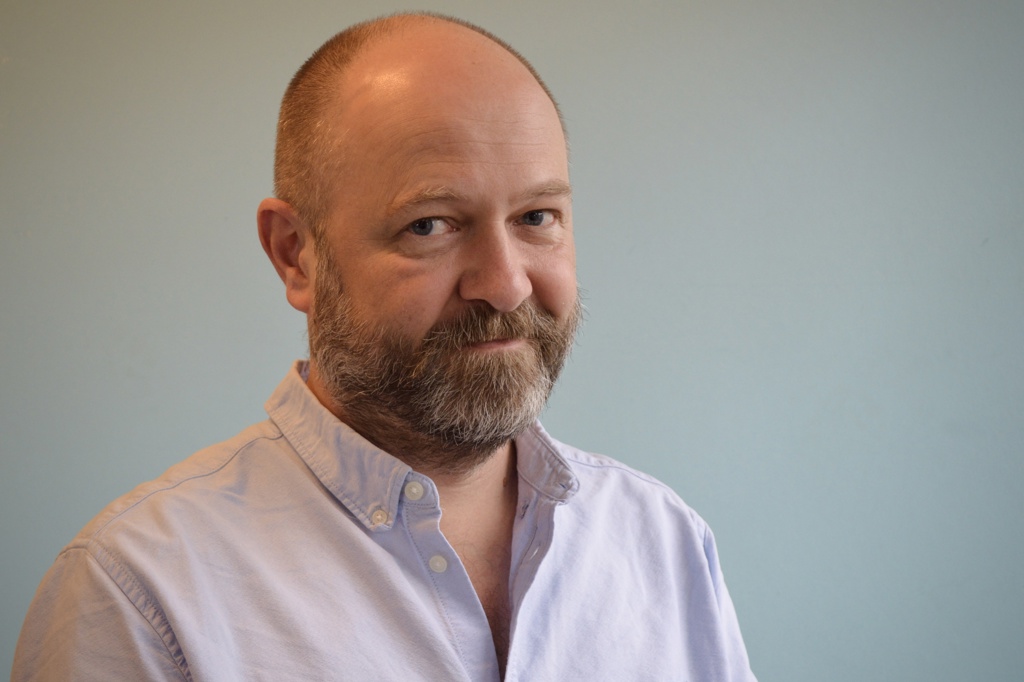 MA in History and Rhetoric. Thomas is responsible for the company's historical publications and he primarily works with the project 100 danmarkshistorier [Focus on Danish History], which in addition to book publications includes knowledge dissemination through a number of partners. He has previously been the Danish editor of the magazine Alt om Historie.
Press reviews
Omnibus
❤️❤️❤️❤️❤️
"…jeg er glad for Vestermark Købers bog, der netop er udgivet på Aarhus Universitetsforlag i serien 100danmarkshistorier, hvor Køber føjer sig fint ind i rækken af de fremragende skribenter forlaget gør brug af i denne serie […] Som anmelder af især politiske bøger er denne anmelder altid på vagt overfor forfatterens evt. "skjulte dagsorden". Vil forfatteren "sælge" et politisk budskab til højre eller til venstre i den politiske debat? Jeg kender ikke Vestermark Købers politiske ståsted eller opfattelse og den fremgår heller ikke af hans bog, hvilket jeg anser for særdeles positivt. Vestermark Køber er betragter og formidler på bedste vis og hans bog er ikke "kun" en bog om "nyliberalisme" i Danmark, men en særdeles velskrevet bog med lige så stort fokus på politik generelt i Danmark og i udlandet. En bog som OMNIBUS gerne giver fem hjerter – med pil opad."
Katrine Lester, Bogblogger.dk
"Valgåret 2001 er så signifikant, at det nok kan fortjene sin egen historie. Det har det så også fået med Jesper Vestermark Købers Det lille systemskifte. Det er en sober, velfortalt og utrolig grundig gennemgang af det store politiske jordskælv, som valget dengang var. Jeg kan lide den, fordi der er mere fokus på politikken end på valgkampen, og fordi den giver en god, samlet fortælling af tiden før, under og efter folketingsvalget.
Det er den bedste, korte fremstilling af denne politiske periode, som jeg er stødt på. Begge mine teenagebørn er politisk interesserede, og de får lov til at læse Det lille systemskifte, så de får baggrunden for nyere dansk politisk historie. Det lille systemskifte bør være klassesæt på alle ungdomsuddannelser med samfundsfag, og må være den kommende juls mandelgave hos alle familier, der følger med i politik. Det er en fantastisk introduktion til perioden, men den er også rig på perspektivering for os, der var med dengang og som måske har brug for at se det lidt udefra. Det lille systemskifte får min varmeste anbefaling."

DBC, Lektørudtalelse
"Interessant og velformidlet fortælling om et af de helt store politiske paradigmeskift i nyere dansk historie. Som formen 100 danmarkshistorier er det holdt bredt informativt og i et tilgængeligt sprog."
Avisen Danmark
Kronik: Mytologiseringen af systemskiftet i 2001
10.08.2022