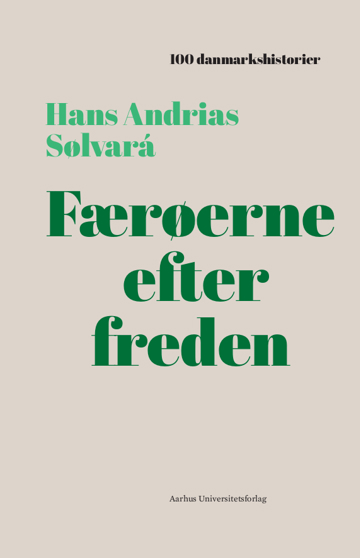 More about the book
Table of contents
Literature
Excerpt
Thomas Oldrup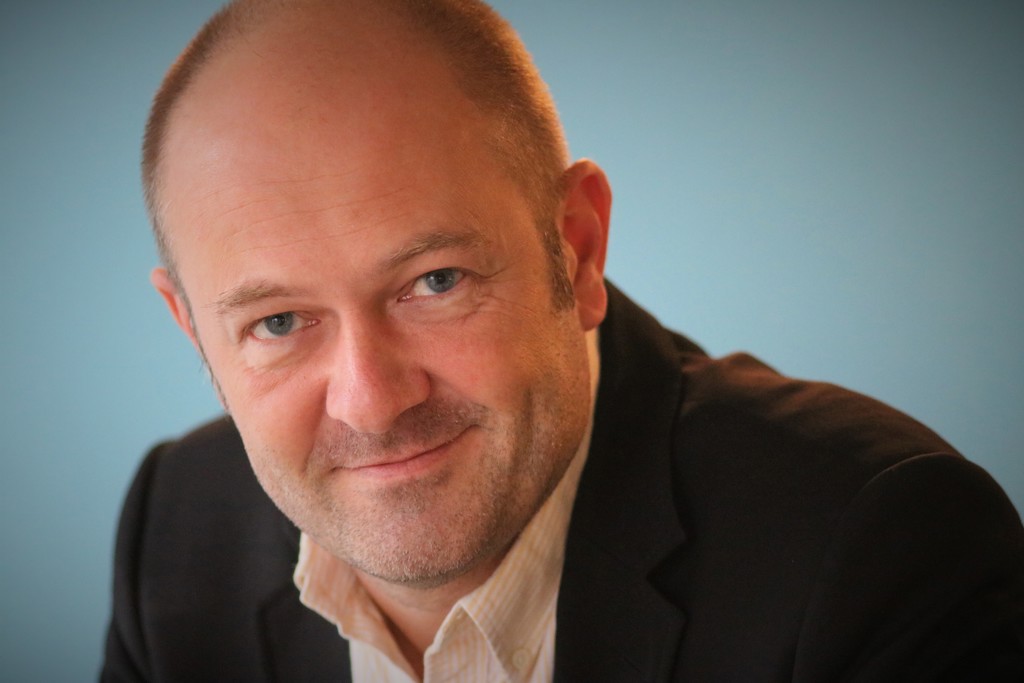 MA in History and Rhetoric. Thomas is responsible for the company's historical publications and he primarily works with the project 100 danmarkshistorier [Focus on Danish History], which in addition to book publications includes knowledge dissemination through a number of partners. He has previously been the Danish editor of the magazine Alt om Historie.
Press reviews

René Staun Hansen, Netavisen Pio

"Som en del af Aarhus Universitetsforlags sprælske serie 100 Danmarkshistorier drager historiker Hans Andrias Sølvará til Færøerne for blandt andet at fortælle om, hvad der blev kendt som Klaksvig-sagen. En sag, der indirekte trak meget lange tråde tilbage til en ofte glemt fortid. Bogen igennem fortæller Sølvará sobert og medrivende om det dansk-færøske forhold. Et forhold, der måske nok havde set noget anderledes ud, hvis det ikke havde været for den skæbnesvangre dag i begyndelsen af 1814, hvor det konkursramte Danmark under udarbejdelsen af Kielerfredens traktat nærmest tilfældigt fik indlemmet Færøerne i Rigsfællesskabet og gjort det færøske ørige til dansk ejendom – og altså ikke norsk. […] Alt i alt er en af bogens absolutte styrker, at den på så relativt få sider får nuanceret debatten om en del af vores glemte fortid og derved placerer os i en sammenhæng, der er større end os selv og fri for tanketomme sysninger og mystiske mavefornemmelser. Det er måske ikke den indre danskhedsfølelse og stolthed der vajer i vinden hele vejen. Alligevel er det meget beundringsværdigt, hvor enkle virkemidler der skal til for at gøre noget så eftersigende støvet som historie relevant i samtiden."
Per Eilif Månson, litteratursiden.dk
"Et interessant bidrag til dele af Rigsfællesskabets historie, der ikke er for godt dækket ind i den nyere danske litteratur. […] Forfatteren, der er professor i historie ved Færøernes Universitet, gennemgår historien efter 1814 – især den politiske udvikling frem mod Hjemmestyret. Det er en god historie at få gennemgået for os danskere, hvis kendskab til de nordatlantiske øer ikke føles for stort i færingernes øjne." 
Katrine Lester, bogblogger.dk
"Sølvará fortæller historien om Færøerne fra de første vikinger til nutidens overvejelser om uafhængighed på koncentreret vis. […] som så ofte i 100 danmarkshistorier er det nuanceret og en rigtig god introduktion til Færøerne, hvis man som de mange "syddanskere" faktisk ikke ved ret meget om vores (i hvert fald indtil videre) landsmænd mod nord."

Sanne Mendel, lektørudtalelse

"Velformidlet og oplysende bog om Færøernes særlige forhold til Danmark efter Danmark mistede Norge i 1814. [...] Endnu et velskrevet bind i serien, som kan anbefales til alle, der vil vide mere om Færøernes historie og kultur. Serien "100 danmarkshistorier" kan anbefales som helhed til alle, der ønsker at vide mere om specifikke begivenheder, som har formet Danmarks historie". 
KVF Radio
Interview: " Sølvará á donskum. Konsul og kokkur um Frakland" 
14.07.2020
Kristeligt Dagblad
Interview: Danmarks ringe interesse for Færøerne i 1800-tallet blev til øgruppens fordel
10.08.2020