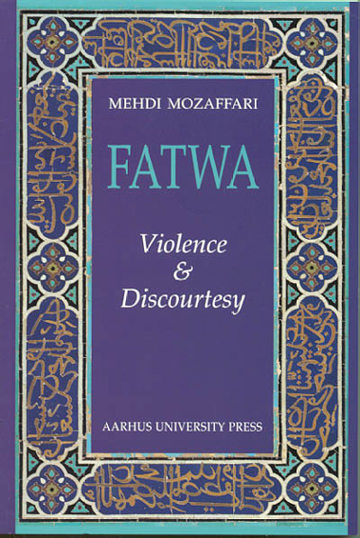 More about the book
About the book
The Islamic term "fatwa" became known in the West after Ayatollah Khomeini's death sentence in 1989 on Salman Rushdie, the author of Satanic Verses.

Mehdi Mozaffari reviews the history of the fatwa from its origins and its evolution to the present day. He looks at the general use of fatwa in relation to Islamic rules and traces the evolution of shi'ite Islam from a pacifist and quietist movement into a militant force.

In comparing Shi'a violence before and after the Islamic revolution, it can be seen that Rushdie was not the only writer to receive a fatwa.

It also emerges from this study that the revolutionary violence was also effected by the economic interests of a social group, the Bazar - a controversial point of view in contrast to the widely held belief that it was a religious revolution only.
Table of contents
Introduction

Inauguration: The Man in the Black Mantle

I. Fatwa: What is and What is not a Fatwa?

II. Khomeini's Fatwa: Fallacy and Violence

III. Economic Origins of Shi'a Violence

IV. Blasphemy and Discourtesy

V. International Reactions

VI. Islam and Freedom of Expression

Glossary

Notes

References

Index