More about the book
Table of contents
Literature
Excerpt
Thomas Oldrup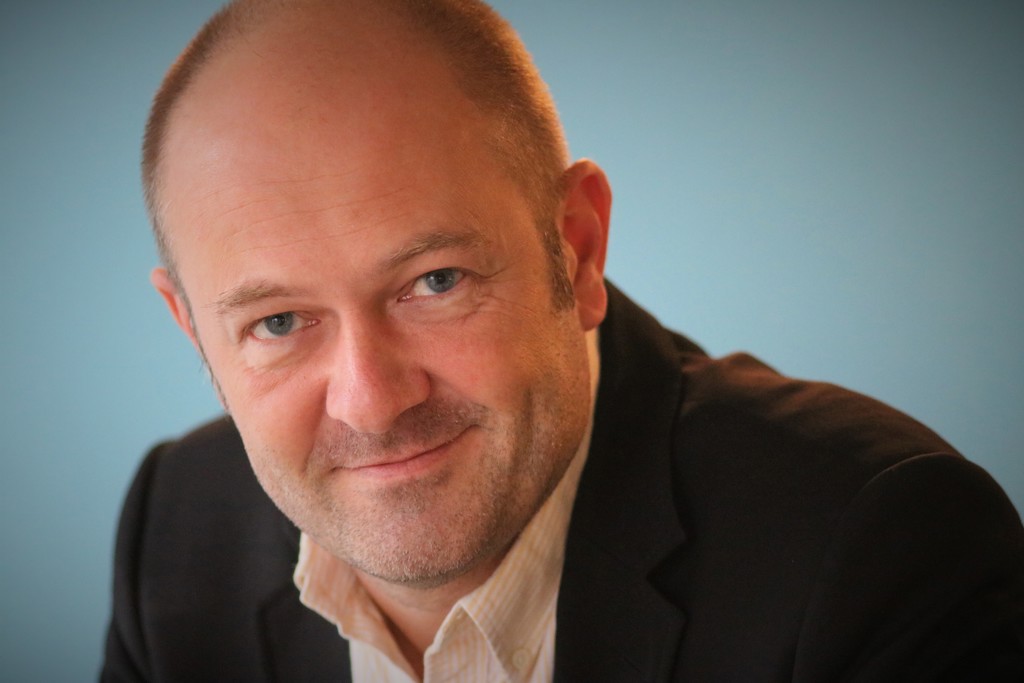 MA in History and Rhetoric. Thomas is responsible for the company's historical publications and he primarily works with the project 100 danmarkshistorier [Focus on Danish History], which in addition to book publications includes knowledge dissemination through a number of partners. He has previously been the Danish editor of the magazine Alt om Historie.
Press reviews
Carsten G. Johansen, Helse
"Denne udgivelse forklarer, hvad det betød, da Femø-lejren gjorde det private politisk, og giver den første kvindelejr sin fortjente plads i Danmarkshistorien."
Per Eilif Månson, Litteratursiden
"For en som jeg, der er vokset op parallelt med rødstrømpebevægelsen, er det meget interessant at få et indblik i, hvad der er foregået i en ellers lukket verden, der alligevel har været en stor del af ens samtid, og som har sat sig varige spor i eftertiden.
Forfatteren, der forsker i historiebrug og erindringskultur på RUC, har lavet feltstudier i lejren i 2008 og 2009 og har siden 2015 sammen med sin datter været aktiv deltager i alt fire gange. Heldigvis er lejrlivet fra første færd rigt dokumenteret med pjecer, lejraviser og mange nedskrevne erindringer, så der er rigeligt stof at gå til for at præsentere denne nye lille perle i kvindebevægelsens historie.
(...) Bogen gør en del ud af den allerførste lejr, men har også historien om rødstrømpebevægelsen med og følger kvindebevægelsen og lejren helt op til nutiden og strejfer også MeToo-bevægelsen. Alt i alt en velskrevet og velillustreret bog, der på kort tid kan gøre dig klogere på et historisk fænomen."
Ida Munk, historie-online.dk
"Bogen sætter Femølejren ind i et samtidshistorik perspektiv nationalt og internationalt, hvilket klart bidrager til forståelsen af både, hvor skelsættende anderledes tanken og den efterfølgende handling var, og hvor meget i tråd ø-lejren var med de politisk-økonomiske strømninger i samtiden.
Det markeres, at selvom lejren ikke blev en massebevægelse, som rødstrømperne havde ønsket det i ansøgningen til Kulturministeriet, så har der efterfølgende hvert år været kvinder i lejren på Femø. Ikke mindst har lejren udviklet sig videre efter rødstrømpernes storhedstid og blev i 1980'erne et lesbisk fristed. Med MeToo bevægelsen er kønskampen igen for alvor kommet på dagsordnen, og her kan Femø igen fremhæves som en del af forudsætningerne på dansk grund for bevægelsen."
Lektørudtalelse, DBC
"I 50-året for den første kvindelejr på Femø, fortælles historien om baggrunden og udviklingen af lejren. For alle med interesse for kvindebevægelsens historie
(...) Bogen følger seriens koncept med på 100 sider koncentreret at beskrive et tema i Danmarks historie. Her et emne, der rækker videre end til selve lejren. Kort og loyalt fortalt via samtidens kilder og vidner. Velskrevet og informativ"
Kurt H. Jørgensen, Herning Folkeblad
"[…] i stedet for at lette på hatten kunne man måske hilse med den lilla ble i anerkendelse af, at historien er ført så langt op, at der er bragt et foto af Sofie Lindes gravide mave fra Zulu Comedy Galla sidste år, ligesom sagerne med Morten Østergaard, Frank Jensen og Jes Dorph-Petersen er medtaget."

Katrine Lester, bogblogger.dk
"Gennem årene har Femø-lejren ændret sig og fulgt med tiden. Der har været udfordringer – hvad med drengebørn, f.eks? – og flere gange undervejs har lejren været truet på sin eksistens. Selvom lejren i sit udgangspunkt var for alle kvinder uanset seksuel observans, var det i perioder især lesbiske kvinder der brugte lejren som fristed. Det påvirkede selvfølgelig hvordan både kvinder og mænd så på lejren, og med tiden måtte Femølejren også file på nogle af principperne, og acceptere at kvinders behov og ønsker til en ølejr også skifter.
Alt det fortæller Anne Brædder om i denne udgave af 100 danmarkshistorier, og det er en fin fortælling om Femølejren og de kvinder, der stod bag den."
Jyllands-Posten
Interview: "Femølejren fylder 50 år"
18.06.2021
Télérama
Artikel: "Un camp d'été réservé aux femmes... Au Danemark, ça existe depuis cinquante ans"
20.05.2021
Lolland-Falsters Folketidende
Artikel: "Ny bog om Femølejren"
09.03.2021
Politiken
Interview: "Femølejrens fortrængte fortællinger"
08.03.2021
Jyllands-Posten
Artikel: "Feministisk Femø-frirum forstærkede frigørelsen"
08.03.2021
P1, Kulturen på P1
Radioudsendelse: "Kvindernes kampdag"
08.03.2021
Kristeligt Dagblad
Interview: "Kvindelejren på Femø larmer ikke så meget længere"
26.02.2021
Press room
I presserummet kan du finde pressemeddelelser og forsidebillede. Du er altid velkommen til at kontakte os her https://unipress.dk/kontakt/, hvis du mangler andet materiale.