More about the book
Table of contents
Literature
Peter Bejder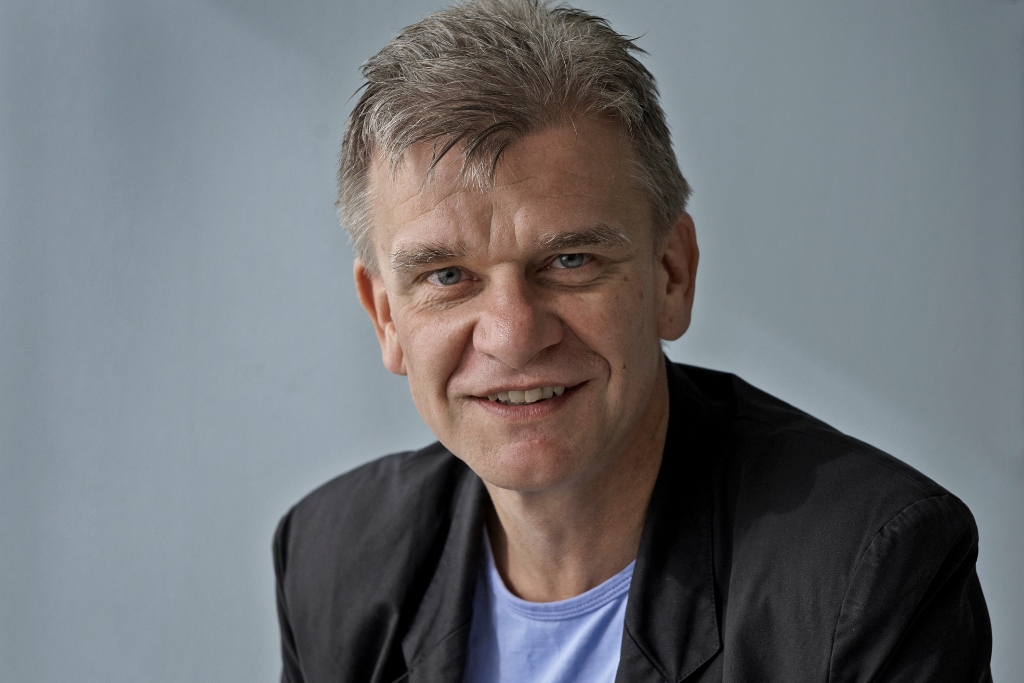 Historian and trained from the Danish School of Journalism. Peter is currently working on the project Danmark bliver moderne. 1900-1950 and 100 på 1.000. For more than 25 years he has lived on teaching, editing and writing books, teaching materials and travel guides. He is a passionate fan of West Ham from East London.
Press reviews
Anders Abildgaard, Nordjyske
"De "100 danmarkshistorier" er en anderledes måde at skrive historie på. Hvert bind har fokus på et enkelt emne, både facon og sprog er relativt sprælsk, og den erklærede hensigt er at give "tanken modspil". Det lykkes i høj grad for Bertel Nygaard. Meget nyt er der måske ikke, men med den skarpe vinkling er det blevet til en fin og tankevækkende historie om grundloven, der overlevede – trods alt." 
Carsten Güllich-Nørby, lektørudtalelse
"Interessant kulturhistorisk bog …"
Herning Folkeblad
"De to første bøger viser, at forfatterne ikke kun behersker det faglige niveau, man forventer, når Aarhus Universitetsforlag står som udgiver. Man formår med nutidigt sprog og vid at formidle historien på en måde, der giver lyst til at læse mere."
Ida Munk, historie-online.dk
"Intentionen med serien, skriver forlaget, er, at bøgerne kan læses på en enkelt aften, men give tanken modspil. Dette kan bogen. Forfatteren gør således op med den moderne udlægning af grundloven – fremført også af flere nulevende statsministre, Poul Nyrup Rasmussen og Anders Fogh Rasmussen – som udtryk for en sammenhæng mellem den danske fredelige mindelighed og det demokratiske indhold i Junigrundloven … Forfatteren sætter således forudsætningerne for og indholdet af grundloven i relation til revolutionerne i det øvrige Europa, og han redegør for, at det med god grund er omstridt, om grundloven i sig selv kan betegnes som demokratisk. Det er vidende og levende beskrevet."
"Den lille bogs fortjeneste er, at den henter dokumentationen for grundlovens tilblivelse frem og sætter den tids danske politisk-økonomiske interesser i relation til den europæiske turbulente samtid. Dermed åbnes perspektivet for, hvorledes den danske omvæltning ikke med selvfølgelighed måtte ske i 'typisk dansk mindelighed', men at der med vedtagelsen af grundloven blev skabt et moderat grundlag for en fremtidig demokratisering af den danske styreform."
Katrine Lester, bogblogger.dk
"Hvis du i lighed med mange danskere tror, at Frederik d. 7. i al fredsommelighed forærede danskerne en demokratisk grundlov fordi han havde et godt, folkeligt hjerte – så skal du læse med her. I Grundloven – med undertitel 1849 gennemgår Bertel Nygaard nemlig alle myterne om dette skelsættende år i dansk historie og hvordan det egentlig gik til, at Danmark gik fra enevælde til (en slags) demokrati. […] Alt dette gennemgås kyndigt af Bertel Nygaard, der også afliver myten om at grundloven fra 1849 skulle være særlig demokratisk. Demokratiet var stadig et demokrati med store begrænsninger, ikke mindst af valgretten, og det blev der først ændret ved i det 20. århundrede.
Grundloven er en rigtig fin gennemgang af optakten til indførelsen af den danske grundlov og ikke mindst de internationale forhold, der var baggrundstæppet for de danske begivenheder i midten af 1800-tallet." 
Per B. Christensen, Danske Kommuner
"Aarhus Universitetsforlag har givet sig i kast med en ambitiøs opgave. De har besluttet at udgive 100 små bøger om nedslag i Danmarkshistorien i de kommende syv år. Hver bog er selvfølgelig på 100 sider. Forlaget har fået en donation fra A.P. Møller Fonden til at gennemføre den store opgave, der kræver både iderigdom og god logistik. Bøgerne skrives af forskellige historikere, og der er knyttet en styregruppe af forskere til projektet.
De første tre bøger er allerede udkommet, og de omhandler så forskellige emner som: Grundloven af 1849, Gudhjemtiden i 1893 og pornografiens frigivelse i 1969. Jeg har læst bogen om Grundloven, og den tegner godt. Historie fortalt på en spændende, let og tilgængelig måde."