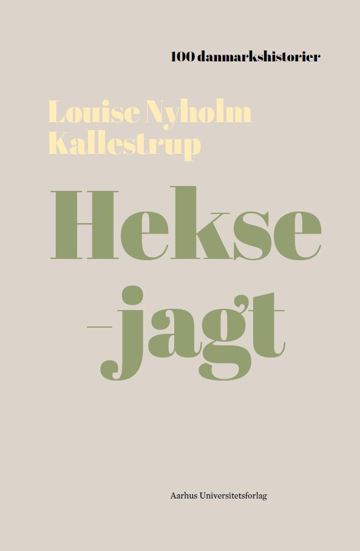 More about the book
Table of contents
Literature
Excerpt
Thomas Oldrup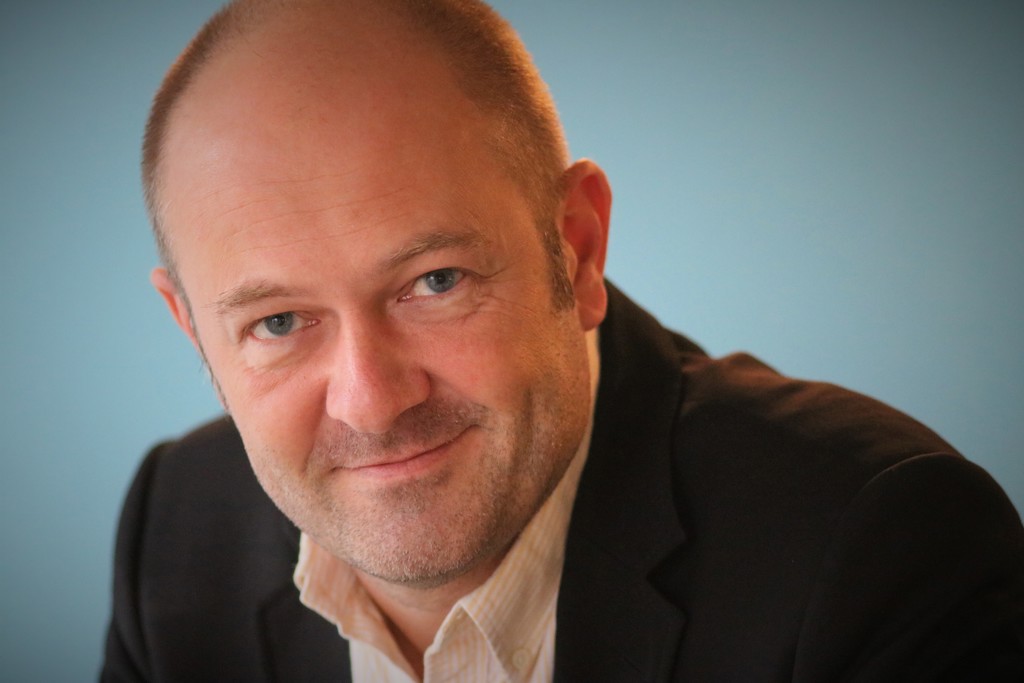 MA in History and Rhetoric. Thomas is responsible for the company's historical publications and he primarily works with the project 100 danmarkshistorier [Focus on Danish History], which in addition to book publications includes knowledge dissemination through a number of partners. He has previously been the Danish editor of the magazine Alt om Historie.
Press reviews
Knud Meldgaard, Omnibus
"En fremragende bog som denne redaktør stærkt kan anbefale til både kvinder og mænd, unge og gamle. Bare klø på!
Louise Nyholm skriver om heksehistorien i Danmark gennem de seneste 400 år og denne redaktør er, som sædvanlig, imponeret over at man på bare 100 sider kan "få det hele med"."
Katerina Rørbæk Jakobsen, tidsskriftet "Religion"
"(...) med Louise Nyholm Kallestrups bog i serien '100 danmarkshistorier' bliver jeg præsenteret for et kapitel i den danske historie, som jeg ærlig talt ikke kendte til."
Jette S. F. Holst, litteratursiden.dk
"Heksejagt er spændende læsning uden at forfalde til sensationsjageri. Louise Nyholm Kallestrup får sat datidens angst i perspektiv og giver indblik i retssystemet… Jeg er generelt begejstret for serien '100 Danmarkshistorier', som kort og præcist introducerer en række interessante historiske kapitler og emner. Heksejagt lægger sig fint i rækken og kan anbefales, hvis du vil have et indblik i et af Danmarks mere mørke kapitler."
Katrine Lester, bogblogger.dk
"I Heksejagt gennemgår Louise Nyholm Kallestrup de teologiske begrundelser for heksejagten såvel som processerne selv, og perspektiverer og eksemplificerer gennem enkelte sager. Kallestrup skriver flydende og fængende, og Heksejagt er en bog man bliver klogere af at læse."
Bent Blüdnikow, Berlingske
⭐⭐⭐⭐⭐
"Louise Nyholm Kallestrup rejser spørgsmålet, om vi skal se anderledes på vor historie... Skal vi ligefrem fjerne hans (Christian IV) statue ved Børsbygningen og rejse en til minde om Maren Splid og de andre kvinder, der led døden?"

"Der er tale om en fin og letlæst bog, der lever op til intentionen i forlagets serie om danmarkhistorier, der giver et seriøst og spændende indblik i væsentlige sider af vor fortid på 100 sider… Ideen er at skrive let og sammenfatte den nyeste forskning, så enhver hurtigt kan få et seriøst indblik i det udvalgte emne, og her lefles der ikke."
Knud Meldgaard, Omnibus
"… denne fremragende, velskrevne og aktuelle bog.
Det tjener Aarhus Universitetsforlag til ære, at det lykkedes at udgive en så aktuel bog med så kort varsel.
I denne Juletid er det derfor glædeligt for denne anmelder at kunne anbefale mine læsere at gå ind på www.100danmarkshistorier.dk, hvor der nu ligger 38 spændende udgaver af Danmarkshistorien udgivet af kompetente forfattere. Alle bøger, der udkommer en om måneden, er på 100 sider og koster kr. 100, så her er virkelig en mulighed for at finde en bog om en eller flere spændende begivenheder i Danmarkshistorien, ofte set i et nyt og spændende perspektiv.
Bøgerne er oplagte gaveideer…"
Jens Rasmussen, lektørudtalelse
Vellykket historiebog, som formår at trække enkeltpersoners barske skæbner frem fra historiens glemsel. Bogens realistiske afbildninger af datiden, men også fantasifulde billeder af heksesabbatter og lign. giver et fint indblik i 1600-tallets tankeverden. Det afsluttende kapitel, som beskriver eftertiden, forbinder hekseprocesserne med vore dage og belyser fint, hvorfor viden om denne tid er relevant i dag.
Bogsyn
"Bogen er en fin fortælling om datidens forestillingsverden om hekse- og trolddomskunst, og om hvordan myndighederne og adelsfolket håndterede det.
Flotte illustrationer ledsager interessante - og nogle gange barske - oplysninger om steder rundt om i Danmark, der har været involveret."
Michael Riber Jørgensen, historie-online.dk
"Serien "100 Danmarkshistorier" er et fantastisk godt format, som præsenterer seriøs og interessant forskning på en aktualiserende og letlæselig måde. "Heksejagt" føjer sig flot ind i rækken og kan forhåbentlig være med til at nuancere synet på dette vigtige kapitel i vores historie, kulsort eller ej."
Avisen Danmark
Kronik: "Trump og trolddom. Ulmer historien stadig? Heksejagt fra bålet til twitter"
12.11.2020
Politiken
Interview: "Vi har misforstået heksejagten"
11.11.2020
P1, Kulturen på P1
Radioudsendelse: "Mandag d. 9. november"
09.11.2020
R4DIO, Rigtige Røverhistorier
Radioudsendelse: "Heksejagt - i konspiration med djævelen"
09.11.2020
Press room
I presserummet kan du finde pressemeddelelser og forsidebillede. Du er altid velkommen til at kontakte os her https://unipress.dk/kontakt/, hvis du mangler andet materiale.