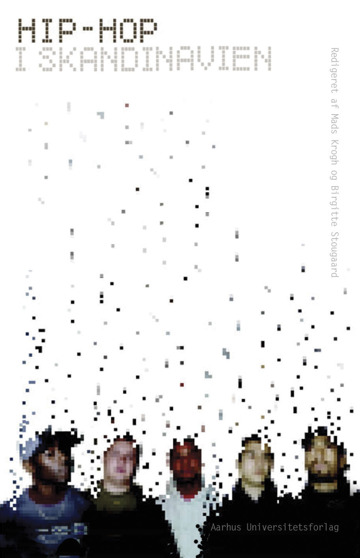 More about the book
Press reviews
Benny Lihme, Socialkritik
"[...] antologien i sin helhed er oplysende og velskrevet uden alt for megen akademisk jargon og teoretisk distance til det stof, som forskerne åbenlyst fryder sig over at forske i. Målgruppemæssigt rækker antologien også ud til et publikum uden for universitetsverdenen. Ikke mindst kan socialpædagoger, lærere og socialrådgivere med hang til Bruce Springsteen og Gnags få en opdatering, hvad mange unges musikpræferencer og stile angår. Fascinerende er bogens - og altså de nordiske landes - pointering af hiphop som et udtryk for det globale. Bogens i alt ni artikler supplerer hinanden fint - på samme tid er der tale om homogenitet i fremstillingen og en differentiering qua forfatternes forskellige faglige tilgange (musik- og læringspædagogisk, antropologisk, sprogteoretisk)".
Kasper Kaufmann, Standart
"At det er rappen, der primært danner genstandsfeltet for antologiens analyser, skyldes utvivlsomt, at MC'en nødvendigvis leverer semantiske ytringer, man kan forholde sig til. I modsætning til danseren eller graffitimaleren for eksempel. Det fungerer godt og de forskelligartede greb, det være sig sociologisk, gestisk diskursivt eller andet, dækker imponerende flot hiphoppens mange facetter".
Jakob Demant, Danish Yearbook of Musicology
"Academic discussion on hiphop in Scandinavia has been very sporadic. Hiphop i Skandinavien (Hiphop in Scandinavia) is in this way a very welcomed book. The book collects some interesting approaches and, as such, paves the way for further discussion on a more common ground. [...] Hiphop i Skandinavien is a vital contribution in order to understand how these cultural changes have influenced youth and popular culture in Scandinavia. [...] The book contributes with a number of interesting and well-written articles on diffrent aspects of the production of hiphop rap. [...] Nevertheless, as a book which primarily addresses the production of rap in Scandinavian hiphop culture, it is still a very interesting and needed contribution."