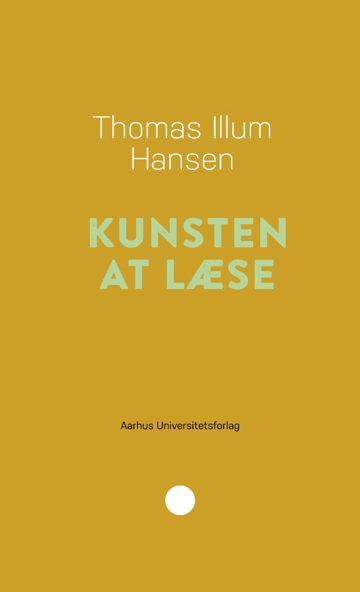 More about the book
Table of contents
Excerpt
Cecilie Harrits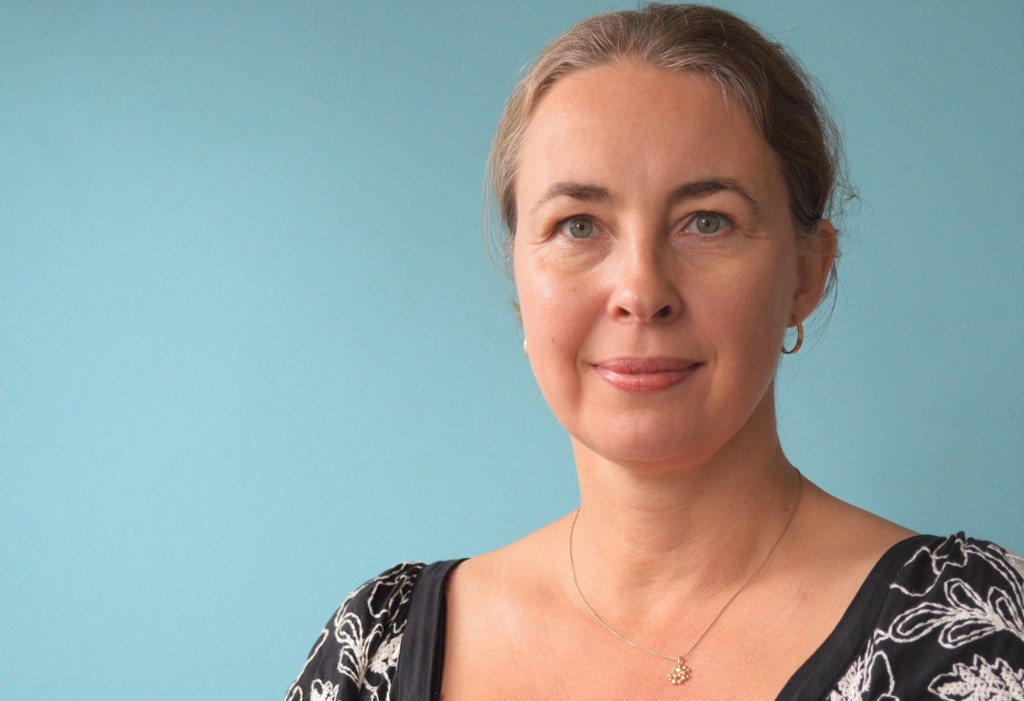 MA in literature and art history and a trained teacher with main subjects in Danish and special education. Cecilie's responsibilities are pedagogy, education and psychology as well as literature and art history. She leads the series Pædagogisk rækkevidde and manages several collaborations between the publishing house and art and culture institutions. Cecilie is committed to sustainable book production and green transition in the publishing industry.
Press reviews
Jette Holmgaard Greibe, Litteratursiden.dk
"Denne lille bog er utrolig tæt, velskrevet og brugbar for alle med interesse for litteratur."

Helge Christiansen, Folkeskolen.dk
"Sproget er fantasifuldt, levende, billedrigt og inspirerer til undervisning i litteratur. Bogen er et engageret, begejstret, personligt og fagligt velunderbygget for litteraturens æstetiske og etiske dimensioner i en form, der fuldt ud får fagets æstetiske læsemåder til at komme til deres." 
"Læseglæde og litteraturoplevelser i egen ret kan være svære størrelser at argumentere for i et nytteperspektiv og ud fra samfundsøkonomiske og instrumentelle logikker. Men Kunsten at læse tager fat på den svære brobygning, og jeg tøver ikke med at erklære, at den bog er som sendt fra himlen. Især til lærere, skoleledere, folkebibliotekarer, bibliotekschefer og måske også forældre, der drømmer om at alle børn uanset socioøkonomisk baggrund oplever læseglæde på egen krop og får store læseoplevelser i løbet af deres skoletid. For det er jo i skolen, alle børnene er."
Ditte Kjærulf, fsl.dk
"I Kunsten at læse har Thomas Illum Hansen fokus på skønlitteraturens æstetik og oplevelsesfremkaldende kvaliteter. Litteraturen har en værdi i sig selv, litteratur er æstetisk, litteratur er kunst, og det er en kunst (at lære) at læse."
"Nogle af disse pointer svier lidt i et hjerte med forkærlighed for analyser og mere eller mindre rigtige svar. Som dansklærer kan man hente god inspiration i Kunsten at læse. Den vil være værd at læse og debattere i et danskfagligt forum, og den vil være lige så relevant for de mennesker, der politisk forvalter vores skoler, og dem, der udarbejder læseplaner for danskfaget."
Lektørudtalelse, Mette F. F Dyreborg
"En fantastisk bog, der tager fat på det helt centrale ved at læse litteratur, nemlig oplevelsen, fordybelsen og refleksionen, der udvider ens eget liv og perspektiv på verden. Den er utrolig velskrevet i et tydeligt og klart sprog, og den kan læses og forstås af alle med interesse for litteratur.
Rigtig store anbefalinger til læringscentre, der har et lærerbibliotek.
Folkebiblioteker bør også have den stående på hylden."
Alexander von Oettingen
"Jeg har tit spekuleret over hvad danskfaget egentlig er for en størrelse og hvor faget er på vej hen? Jeg har også været irriteret over forskningsfeltet, der enten er forsvundet i det digitale univers eller også opslugt af nationale test og evaluering. Men så kommer der endelig en "lille" bog, der egentlig ikke er skrevet til forskningen, men som har "stor" betydning for lærerne.
Thomas Illum Hansen viser på få sider - personligt og fagligt - hvorfor skolen/ lærerne skal tage litteraturen tilbage. Og hvorfor læringsmålstyringsfilosofien har tømt faget for æstetik. Kunsten at læse handler ikke kun om afkodning og at knække koden, men først og fremmest om kunsten til at forstå sig selv gennem det fremmede. Også det skal læres, øves, undersøges og eksperimenteres med. Derfor er kunsten at læse tæt knyttet til kunsten at undervise andre i kunsten i at åbne sig for det fremmede."
Radio4, Kraniebrud
Radioudsendelse: "Børns læselyst"
30.06.2021
Kristeligt Dagblad
Artikel: "Forsker: Vi har taget litteraturen ud af litteraturundervisningen"
12.06.2020
Folkeskolen.dk
Artikel: "Dansklærer: Èn bog kan kan knække koden til læselysten"
11.06.2020
Press room
I presserummet kan du finde pressemeddelelser og forsidebillede. Du er altid velkommen til at kontakte os her https://unipress.dk/kontakt/, hvis du mangler andet materiale.