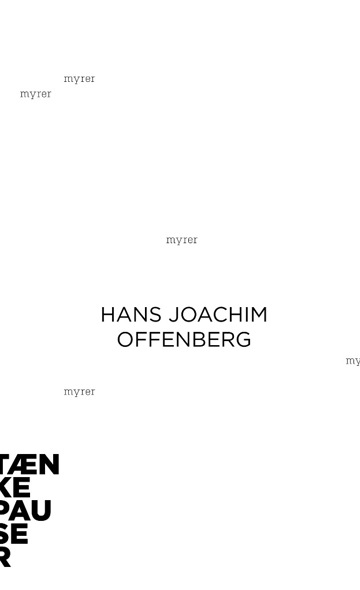 More about the book
About the book
The title is available in English: Ants
Table of contents
VM i evolution
Socialismens sejre
De sociale bedragere
Koloniseringen af kontinenterne
Myrer i marken
Fra fjende til frænde
Excerpt
Jakob Vestergaard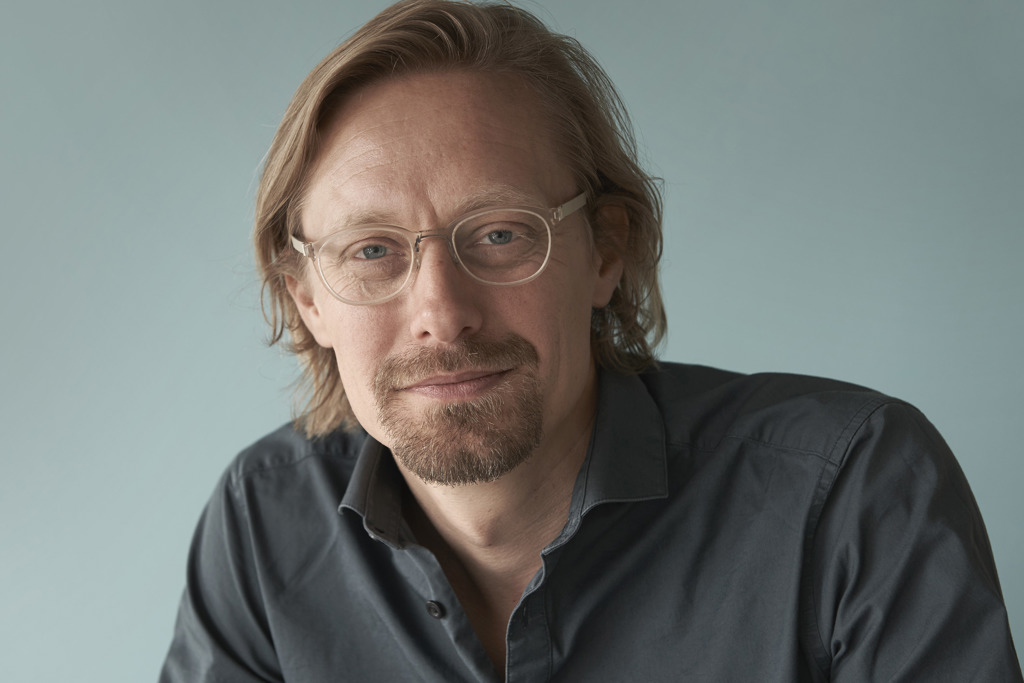 MA in Media Studies and Multimedia. Jakob works as a project editor and for several years he has been a travel editor for Dagbladet Information, and an independent publisher running his own micro-publishing house. Jakob previously worked as an editor for Politikens Hus and as a media researcher for Danmark Radio (DR).
Press reviews
Søren Hindsholm, Kristeligt Dagblad
"både morsomme og spændende oplysninger kan man læse i den nye bog i Aarhus  Universitetsforlags serie Tænkepauser, skrevet af biologen Hans Joachim Offenberg."
"Bogen er rigtig sjov at læse"
"Offenberg har et godt sprog, der formidler hans store viden om myrer fint." 
Litteratursiden
"Seriens høje standard fortsætter: Ny viden, levende, spændende og ligetil fortalt." 
Christoffer Emil Bruun, Politiken
"I den lille bog om Myrer, der er led i serien 'Tænkepauser', bliver analogien mellem myrer og mænd aldrig omklamrende. Det er tværtimod en nøgtern beskrivelse af de små dyrs utrolige livsformer, og det er op til læseren selv at glæde sig over sammenlignelige adfærdsmønstre."
"Der er med andre ord en hel myreverden at gå på opdagelse i for opfindsomme hoveder, der vil udvikle vores planet med andet end gift. Vi andre kan starte med denne tænkepause." 
Ida Hammerich Nielson, Aarhus Stiftstidende
"Seniorforsker i biologi Hans Joachim Offenberg giver her et indblik i myrernes fascinerende fællesskab."
"Bogen er skrevet i et letlæseligt sprog" 
Søren Kassebeer, Berlingske
"En myre bliver aldrig det samme igen, når man har læst den bog!"
"Mennesker og myrer - hvad har de med hinanden at gøre? En masse, skulle vi hilse og sige. Skulle man være i tvivl, kan man passende læse Hans Joachim Offenbergs Myrer, der med lethed, vid og elegance fortæller om myrernes menneskelighed og menneskenes myrethed. Som i klartekst beretter, hvordan myrerne er de eneste dyr, der, ud over menneskene, holder husdyr."
"Myrer er et fint, næsten minimalistisk eksempel på, hvad Aarhus Universitetsforlag har formået at præstere i den gode skriftrække 'Tænkepauser', hvor kloge mennesker med tilknytning til læreanstalten beretter klart og godt om ting, de har forstand på."
"Netop dens lidenhed gør myrebogen ekstra attraktiv, for ikke bare bliver man hurtigt meget klogere, fordi forfatteren med få velvalgte ord kan sige ting, så også den naturvidenskabsukyndige fanges ind og forstår. Man har samtidig fornøjelsen at sidde med en tryksag, der, ligesom de øvrige bøger i 'Tænkepause'-serien, i hele sit ydre anlæg minder mere om noget fra et litterært feinschmecker-forlag, end om en gængs naturvidenskabelige udgivelse. En smuk kobling."
"Gak til Offenberg og bliv viis! Han er mindst en bogprisnominering værd."
Nanna Ask (biblioteksformidler), Fyns Amts Avis
"… læsningen af Hans Joachim Offenbergs bog "Myrer" slog fast én gang for alle, at der under vores fødder, under vores terrasser og græsplæner lever væsner, som er så fascinerende, at de mindst er en tænkepause og et langt forskerliv værd."
Kent Skov, lektørudtalelse
"Bogen her er folkeoplysning af bedste slags."
"Bogen [har] qua sin populært fortællende tilgang og underholdningsværdi brede anvendelsesmuligheder inden for natur- (og samfunds-)fag fra folkeskolens ældste klasser og op til gymnasieniveau."
"Underholdende og tankevækkende lille populærvidenskabelig fremstilling om myrernes fascinerende liv [...]."

Information
Artikel: "Alle insekterne har fantastiske naturhistorier, der kan få de fleste til at tabe underkæben"
10.08.2019