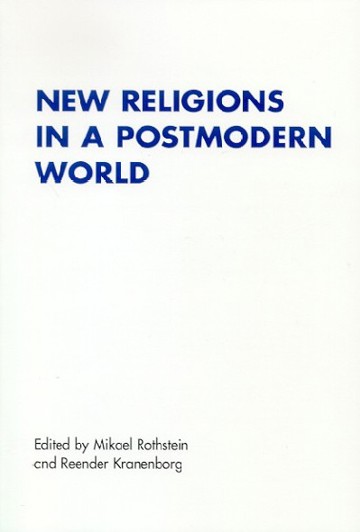 ---
---
Paperback
Published 6. June 2003
ISBN 87 7288 748 6
---
Edited by
Reender Kranenborg and Mikael Rothstein
With contributions by
Judith Coney, Jean Duhaime, Robert Ellwood, Liselotte Frisk, Massimo Introvigne, Constance Jones, Reender Kranenborg, Albertina Nugteren, David Piff, Mikael Rothstein, Mark Sedgwick, Jan Snoek, Christine Steyn and Margit Warburg
---
More about the book
About the book
The articles deal with new religions focusing on esotericism, religious leaders, millennialism and eschatology, and, more broadly, social aspects of the new religions. The contributors work in different academic fields, mainly sociology, history and anthropology, thus joining the tradition for interdisciplinary efforts in the study of new religions.
Table of contents
Excerpt
Press reviews
George Adams Nova Religio
"This is a useful work for students of NRMS."
Amos Yong Religious Studies Review
"... well-written overall, featuring both established and newer NRM scholars."