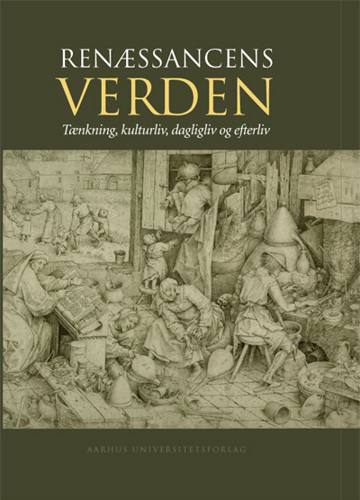 Renæssancens verden
Tænkning, kulturliv, dagligliv og efterliv
A part of the series Verdensbøger , and the subject areas Anthropology, Drama, Philosophy, History (Middle Ages), Law, Cultural studies, Art, Literature, Literature (English Language), Music, Religion and Linguistics
---
Out of stock
---
Hardback
Published 25. August 2006
ISBN 87 7934 227 2
---
Edited by
Ole Høiris and Jens Vellev
With contributions by
Jørn Erslev Andersen, Per Andersen, Agnes S. Arnórsdóttir, Carsten Bach-Nielsen, Peter Bakker, Hans Jørgen Frederiksen, Maria Fabricius Hansen, Thomas Holme Hansen, Pernille Hermann, Birgitte Rasmussen Hornbek, Per Ingesman, Jan Kock, Helge Kragh, Hans Krongaard Kristensen, Mette Svart Kristiansen, Annelis Kuhlmann, Erik Vive Larsen, Henning Høgh Laursen, Susanne Malchau, Marianne Pade, Hans-Jørgen Schanz, Michael Skovmand, Bodil Marie Thomsen, Jens Vellev and Ole Høiris
---
More about the book
Sanne Lind Hansen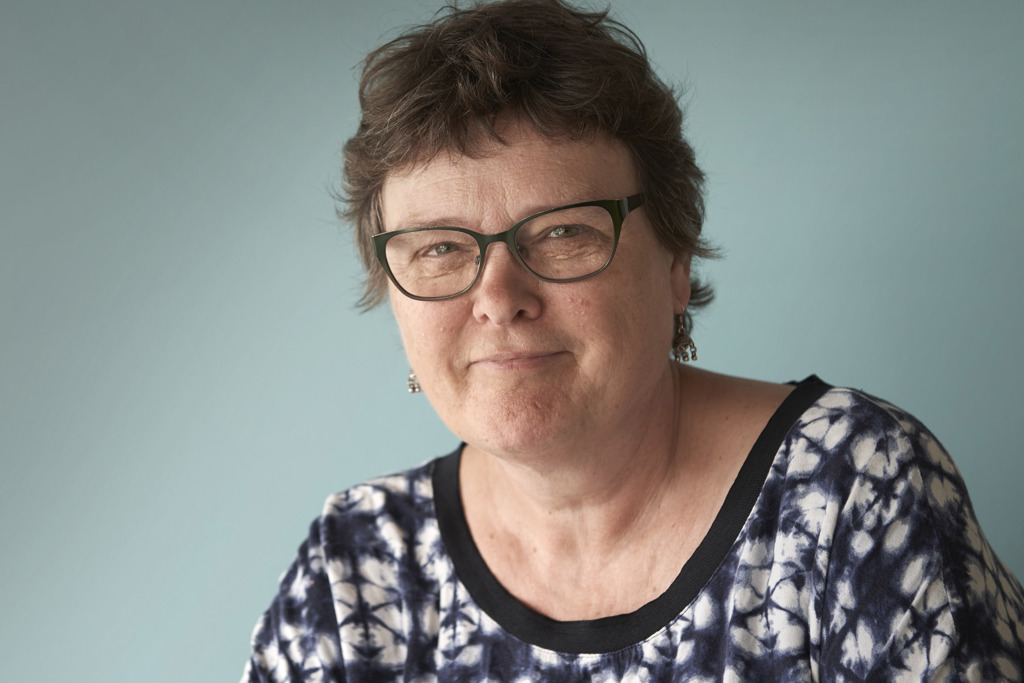 MA in ethnography and classical archeology and trainedat the Danish School of Journalism. Sanne primarily works with anthropology, archeology and early history. She is also responsible for foreign sales and commission agreements, and she was once employed at the National Museum (Antiquities).
Press reviews
Georg Metz Information
"For at skabe overblik har Aarhus Universitetsforlag i anledning af [renæssance]året - noget godt kommer der da ud af disse fejringsår - udgivet en ordentlig svend af en bog [...] med kyndige artikler af en lang række specialister i renæssancen ... Værket er omfattende og godt at få forstand af og kan siges at være en forudsætning for at kunne vide, hvad dansk renæssanceforskning beskæftiger sig med. Dertil kommer, at den store bog er flot udstyret med glimrende reproduktioner og fyldige litteraturlister for hvert afsnit [...] en sprængfyldt og relevant udgivelse"
Erik Exe Christoffersen Peripeti
"Bogen er imponerende, flot og en spændende heterogen samling af forskellige fagtraditioner og tilgange til emnet."
Kirsten Gomard Kontur
"Bogen er rigt illustreret med mange spændende og farverige illustrationer, hvad der naturligvis øger dens tiltrækningskraft og i de fleste tilfælde giver endnu en dimension i formidlingen, især hvor der er gode forklarende tekster til illustrationerne...en flot og lækker bog..."
Hans Michelsen Lektørudtalelse
"Den velskrevne, store bog er et overflødighedshorn af gode artikler og mange flotte illustrationer, og på trods af, at det er en artikelsamling, skrevet af mange forskellige forfattere, fås et flot sammenhængende billede af denne vigtige periode."
Søren Hindsholm Kristeligt Dagblad 
"I 2005 besluttede rektoratet på Aarhus Universitet, at universitetets fag skulle vise, hvordan de beskæftigede sig med renæssancen. Det er der nu kommet en stor og smuk bog ud af, i herlig kvalitet og med mange illustrationer. Den gør forlaget ære som bogteknisk publikation."
Mette Vinge Politiken 
"en stor, grundig og flot gennemillustreret bog om den periode, hvor grundlaget for den moderne verden blev skabt...humøret stiger nogle grader, når man får bogen i hånden. Begynder man at bladre bogen igennem, vil læseren garateret flere gange udstøde et 'nej, hvor nydeligt', for det er bogen. Illustrationsmaterialet er originalt, smukt sat op og meget smukt reproduceret [...] Samme universitet kan godt bryste sig lidt stolt over det utrolig flotte værk, der her har lagt i danskernes hænder. Så er det bare, om læserne har fingerkræfter nok."
Kim Toft Hansen Kulturkapellet
"...det giver en bog, der tydeligvis er tænkt som mere end en introduktionsbog, en rækkevidde ud over det sædvanlige".
"...det er da såmænd også centralt for dette værk, at man kan plotte ned lige præcist i sit eget interessefelt, om end det er fx litteratur, arkitektur, historie, religion og/eller filosofi, kunst, eller sågar brevgenren. Der er gjort et forsøg på at nå langt ud i kanterne...".
"...et omfattende, enormt flot illustreret og omsiggribende stykke renæssanceværktøj, der bør pryde enhver kulturinteresserets hyldemeter".
FagBogInfo
"I renæssancen blev grundlagt for den moderne verden skabt...Bogens indlæg dækker et bredt udsnit af renæssancens verden...viser mange af de facetter af renæssancen, som indgår i universitetets forskning."
Svend Erik Larsen Standart 
"Netop periodens mangfoldighed, dens karakter af overgang på vej mod vores tid og dens åbne og uafklarede projektkarakter er de træk, som artiklerne i "Renæssancens verden" fremlægger for os i levende og informative tekster med righoldigt og godt tekstet billedmateriale til og i meget smukt udstyr. Det er en flot bog udenpå og indeni, der er et løft til Renæssanceårets initiativer....Forfatterne har valgt efter egen lyst og tilbøjelighed. Derfor kan man læse på kryds og tværs uden at blive vejledt i en bestemt retning, men oplyst med lyst. Og man skal være godt dum, hvis man ikke tager mod tilbuddet."