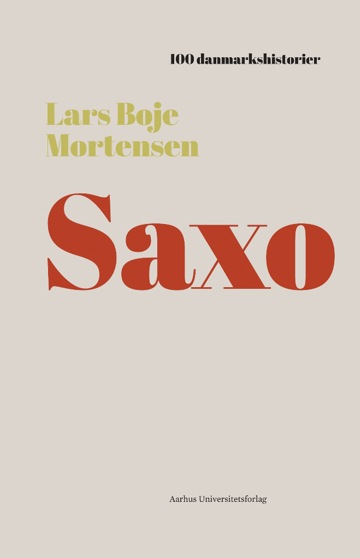 More about the book
Table of contents
Literature
Excerpt
Thomas Oldrup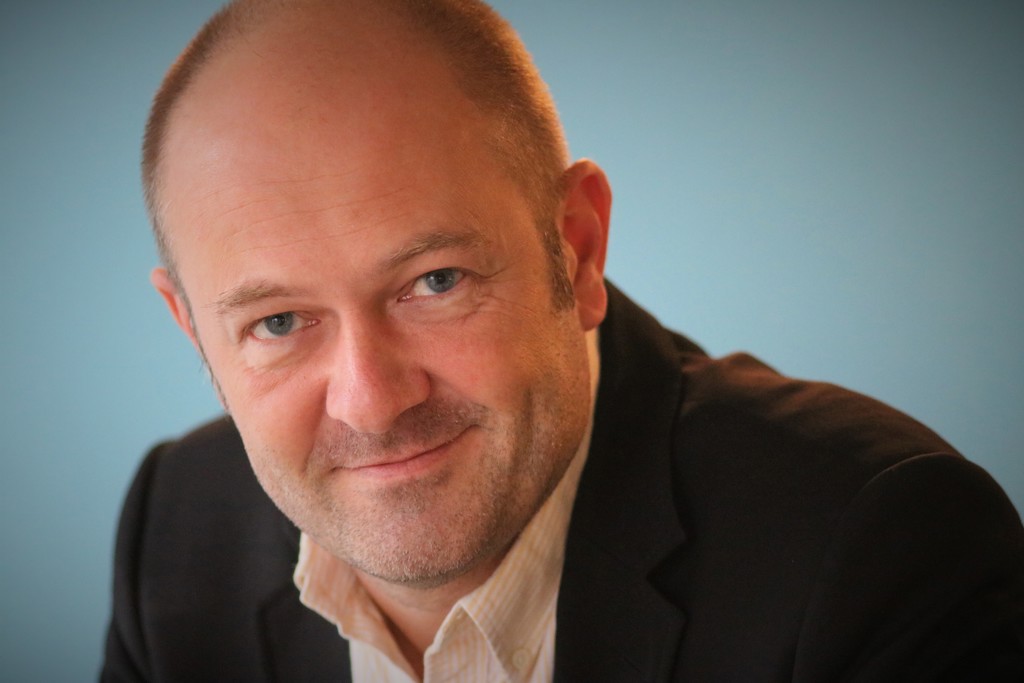 MA in History and Rhetoric. Thomas is responsible for the company's historical publications and he primarily works with the project 100 danmarkshistorier [Focus on Danish History], which in addition to book publications includes knowledge dissemination through a number of partners. He has previously been the Danish editor of the magazine Alt om Historie.
Press reviews
Peter Hagmund-Hansen, Helsingør Dagblad
"Professor Lars Boje Mortensen fra Centre for Medieval Literature ved Syddansk Universitet fortæller levende om den oldgamle bog."
Katrine Lester, bogblogger.dk
"Her er en fin præsentation af Saxos Danmarkskrønike, introduktion til Saxos tid og samfund samt alt det viden, vi har kunnet finde om Saxo selv – herunder hvor han har hentet inspiration til sit værk – og en gennemgang af hvordan man siden værkets udgivelse i 1208 har set på det gennem tiderne. Alt sammen fortalt med stor indsigt og smittende begejstring for vores mest kendte middelalderforfatter. Det er virkelig god historieformidling, og som læser bliver man både fascineret og klogere.
Lars Boje Mortensens Saxo er en rigtig god introduktion, som bør finde stor udbredelse – også på skoler. Jeg tror at mange gymnasieelever vil få mere ud af at læse Saxos eget værk, hvis de inden har fået lov at læse denne lille bog. Så vil de måske få et mere nuanceret billede af Saxo end bare den kutteklædte gamle mand …"
Anders Ellegaard, historie-online.dk
"Hvem var Saxo, hvad skrev han og hvorfor skrev han, som han gjorde? Læs bogen og bliv meget klogere og forstå meget mere, inden du læser krøniken igen."
Jørgen Bartholdy, lektørudtalelse
"Lars Boje Mortensen er en god formidler, der skriver ligefremt, men alligevel grundigt om emnet, og læseren får et solidt indblik i både værket og de forskellige syn borgere og historikere har haft på det op gennem tiderne."
Kristian Østergaard, Kristeligt Dagblad
"Læseren får god besked om Saxo i denne lille biografi, hvor forfatteren er tekstnær i forhold til kilderne og allergisk over for krukkede teorier. Med bedårende sarkasme afliver Mortensen tesen i den svenske historiker Curt Weibulls afhandling, ifølge hvilken vi tilsyneladende havde været bedre orienteret om 1100-tallets danske historie, hvis Saxo ikke havde skrevet om den.
Mortensen har en fortrinlig evne til at gribe stoffet, sammenføje de personlige omstændigheder med de historiske, og han tegner på overbevisende måde et billede af Saxo som et beundringsparat gemyt med en meteorologisk fornemmelse for, hvilken vej vinden blæste. Lige så overbevisende er Mortensen, når han til slut argumenterer for, at Saxos værk ikke blot er en national klassiker, men at "GestaDanorum" tilhører verdenslitteraturen."
Beth Høst, litteratursiden.dk 
"En fin og indsigtsfuld præsentation af vores første danmarkshistorie. God historieformidling med bred interesse. […] jeg blev både meget godt underholdt og oplyst under min læsning af bogen. Pludselig blev Saxo til en virkelig person for mig og ikke bare en tegning af en langskægget gamling siddende i et tårnkammer, som jeg mødte ham i barndommen ved læsning af Ingemanns romaner. […] Bogen afsluttes med en gennemgang af Saxos rolle som skribent af global interesse. En utrolig spændende historie, som jeg læste med stor interesse."
Karina Jensen, Falihos
"Det er en forrygende god bog til den historieinteresserede og hermed også historielærere. Den er dog ikke egnet som materiale til undervisning i folkeskolen, men er genial til at give læreren en god baggrundsviden om Saxo, Absalon og selvfølgelig også Saxos Danmarkshistorie. Mortensen diskuterer lystigt om flere problemstillinger, og som læser bliver man introduceret til de forskellige tænkemåder, der har påvirket Saxo. Dette giver os et fint billede af selve værket, og hvordan man herefter kan arbejde med dette i undervisningen." 
Jeppe Bæk Meier, historielaerer.dk
"… denne overskuelige og velskrevne introduktion til et litterært mesterværk i dansk historieskrivning."
Gitte Bergendorff Høstbo, Herlev Bibliotek
"Bogen "Saxo" i serien "100danmarkshistorier" kan stærkt anbefales, for man drages ind i Lars Boje Mortensens fortælling og fortolkning af Saxos spændende danmarkshistorie. Bogen er virkelig en søndagslæsning værd."
Mette Gerdt, mettegerdt.blogspot.com
"Lars Boje Mortensens Saxo var interessant historielæsning […] helt sikkert en øjenåbner, da jeg ikke vidste ret meget om emnet i forvejen." 
Mægtige Middelalder
Podcast: "Ep.1: Lars Boje Mortensen - Hvornår færdiggjorde Saxo Grammaticus Gesta Danorum?"
15.03.2021