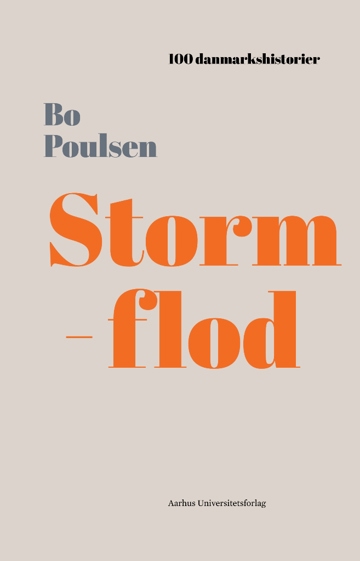 More about the book
Table of contents
Literature
Excerpt
Peter Bejder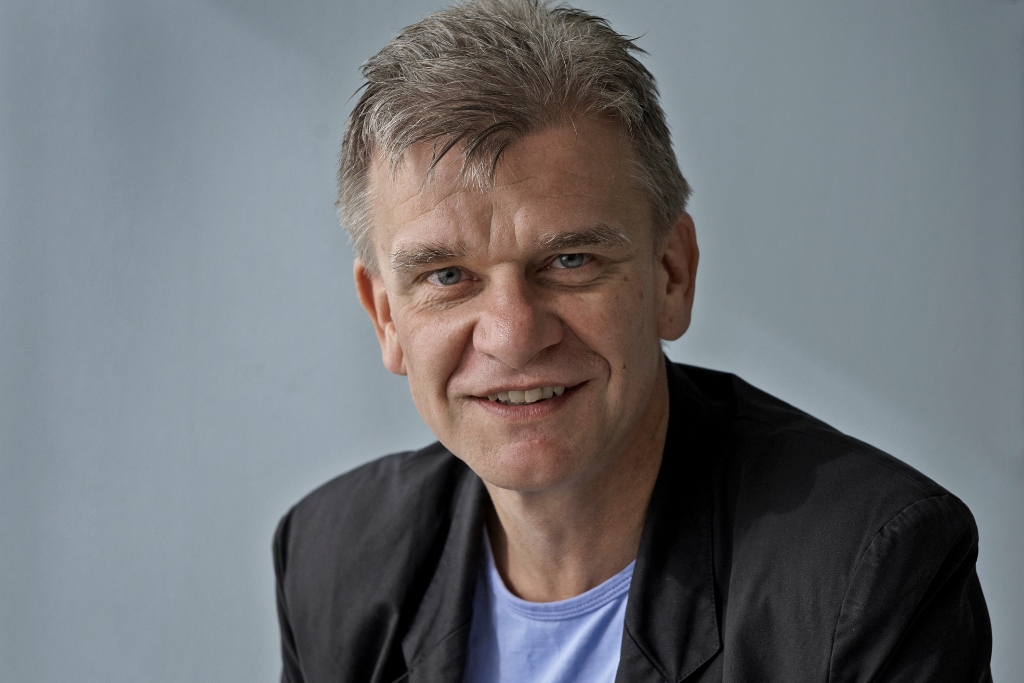 Historian and trained from the Danish School of Journalism. Peter is currently working on the project Danmark bliver moderne. 1900-1950 and 100 på 1.000. For more than 25 years he has lived on teaching, editing and writing books, teaching materials and travel guides. He is a passionate fan of West Ham from East London.
Press reviews
Georg Metz, Information
"Bo Poulsen, professor i moderne historie, har leveret et stykke mere end moderne og foruroligende historie, tør det svagt antydes, ved at skrive om den mere dramatiske ende af det danske vejr under titlen Stormflod. I Aarhus Universitetsforlags stadig mere inspirerende serie 100 danmarkshistorier kan læseren på de vanlige 100 sider skaffe sig indsigt i ofte alt andet og mere end de overfladiske kanoniske sider af den danske historie fra runerne og så videre. […] 
Men en fremstilling om hav og land må nødvendigvis slutte i konstateringen, som Bo Poulsens fine lille bog også gør, at vi nu igen står over for – paradoksalt nok – naturens overvældende styrke, som vi vel at mærke har skænket den tilbage ved at svine med CO2 og lade vandene stige. Det er, hvad opvarmningen af kloden som bekendt betyder. Få millimeter om året. Men snart hurtigere, hvilket, menneskeskabt eller ej, enhver nok så forbenet klimafornægter vel kan indse rammer de lave danske kyster og gengiver stormfloderne deres vilde destruktive kræfter.
Den lille bog er smukt illustreret: Som billedet af drengen i det oversvømmede Morsø i 1895, der stager sig frem i den oversvømmede Nygade i en åben ligkiste".
Katrine Lester, bogblogger.dk
"… det er som altid, når det er 100 danmarkshistorier, velskrevet og spændende. […] Men Stormflod fortæller også om nye muligheder, om købstæder der vokser og om et økosystem i forandring. I et kort rids om fjordens historie op til 1800-tallet og derefter mere detaljeret om både biologi, geografi, samfundsforhold og meget andet godt er det imponerende, hvad der kan blive plads til på kun 100 sider. Stormflod er til alle med interesse for Nordjylland og Limfjorden, til almindeligt historieinteresserede, men også til dem, der interesserer sig for vores alle sammens natur – og for hvad såvel mennesker som vejrforandringer kan gøre ved den."
Jakob Ørnbjerg, historie-online.dk
"Stormflod er skrevet af Bo Poulsen, der er professor i moderne historie ved Aalborg Universitet. Layout og format er som altid som en Rittersport: Praktisk, kvadratisk, godt. Dertil bliver man som altid begavet med vedkommende og velvalgte illustrationer. Til gengæld er emnet forskelligt fra gang til gang. Det er netop seriens styrke, at forfatterne giver sig i kast med de mere ukendte, skæve og kontroversielle emner, der sjældent har fået megen spalteplads i Gyldendals og Politikens Danmarkshistorie. Sådan forholder det sig også med Poulsens bidrag til serien. Her får man i en Danmarkshistorisk sammenhæng serveret noget så sjældent som et stykke velskrevet, tankevækkende og ikke mindst højaktuelt natur- og miljøhistorie. […]
Poulsens bog er en på alle måder velskrevet og faglig velfunderet kærlighedserklæring til Limfjorden, hvor store danske forfattere som Steen Steensen Blicher, I.P. Jacobsen og Hans Kirk undervejs giver deres besyv med. Samtidigt fornemmer man som læser dog også forfatterens frustration over al den menneskelige dårskab, der tit og ofte har sendt de værste uhumskheder ud i Limfjordens skrøbelige økosystem og ikke desto mindre har haft en tyrkertro på, at naturen nok skulle klare sig. Cheminova er jo nok det bedst kendte og værste eksempel, men også fortællingen om den fejlslagne inddæmning af Hjarbæk Fjord er skræmmende læsning. […]
Der er i sagens natur tale om lille bog, men her er meget stof til eftertanke. Må den blive obligatorisk læsning for politikere, planlæggere og andet godtfolk fra Hals og til Harboøre!"
Lars Ovesen, lektørudtalelse
"En spændende bog, der på relativt få sider beskriver og forklarer mange års danmarkshistorie med fokus i og omkring Limfjorden. Teksten er velskrevet og på trods af emnet ret spændende, og man fornemmer som læser forfatterens grundige research og dedikation. […] En glimrende og meget informativ bog, der kan anskaffes af alle."
Avisen Danmark  
Kronik: "Naturkatastrofe gav nye muligheder - Stormfloden i 1825"
08.08.19
Press room
I presserummet kan du finde pressemeddelelser og forsidebillede. Du er altid velkommen til at kontakte os her https://unipress.dk/kontakt/, hvis du mangler andet materiale.