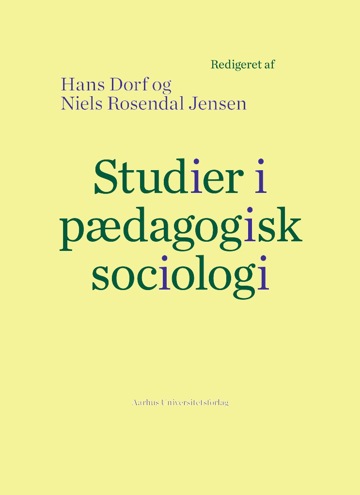 Studier i pædagogisk sociologi
A part of the series Asterisk (10) , and the subject areas Pedagogics and
---
---
Paperback
Published 24. August 2016
ISBN 978 87 7124 792 3
---
Edited by
Hans Dorf and Niels Rosendal Jensen
With contributions by
Frans Ørsted Andersen, Jørn Bjerre, Ulf Brinkkjær, Hans Dorf, Ingelise Flensborg, Marianne Høyen, Niels Rosendal Jensen, Ida Juul, Tilde Mette Juul, Klaus Kasper Kofod, Christian Christrup Kjeldsen, Anne Larson, Jonas Lieberkind, Line Lerche Mørck, Marcella Milana, Stavros Moutsios, Søren Nagbøl, Lisa Rosén Rasmussen, Charlotte Ringsmose and David Reimer
---
More about the book
Table of contents
Forskning i pædagogik, uddannelse og samfund
- af Hans Dorf og Niels Rosendal Jensen
Del I   Pædagogisk sociologis aktualitet
1. Hvad er det særlige ved pædagogisk sociologi?
- af Christian Christrup Kjeldsen
2. Pædagogisk sociologi og debatten med de kognitive videnskaber
- af Jørn Bjerre
3. Uddannelsessamfundet og den edukative diskurs
- Jonas Lieberkind
Del II   Udannelse og uddannelsespolitik i en transnational kontekst
4. Sociale institutioner og det komparative studium af uddannelse
- af Stavros Moutsios
5. Europæisk governance og uddannelse
- af Marcella Milana
6. Livslang læring
- af Anne Larson
7. Organisation og ledelse i pædagogiske organisationer
- af Klaus Kasper Kofod
Del III   Pædagogisk sociologiske perspektiver på særskilte uddannelsesinstitutioner
8. Undervisningskvalitet, skolepolitiske diskurser, faglighed og lærerpraksis
- af Hans Dorf
9. Fra klasseværelse til læringslandskab
- af Lisa Rosén Rasmussen
10. Lærere og læreruddannelse
- af David Reimer
11. Når studerendes uddannelsesinteresser udfordrer universitetspædagogikken
- af Tilde Mette Juul
12. Danske håndværkeruddannelser i et in- og eksklusionsperspektiv
- af Ida Juul
13. Alternativer til bande-exit
- af Line Lerche Mørck
Del IV   Social og uddannelsesmæssig ulighed
14. Anerkendelse
- af Niels Rosendal Jensen
15. Mønsterbrydning for drenge på kanten
- af Frans Ørsted Andersen
16. Forholdet mellem familiebaggrund og karakterer i folkeskolen
- af Ulf Brinkkjær
17. Ulighed og inklusion
- af Charlotte Ringsmose
18. Ulighed blandt substantielle friheder
- af Christian Christrup Kjeldsen
Del V   Særlige tilgange til pædagogisk sociologi
19. Fortællinger, historier og narrativer i biografiforskning
- af Marianne Høyen
20. Om performance og oplevelsesanalyse
- af Søren Nagbøl og Ingelise Flensborg
Cecilie Harrits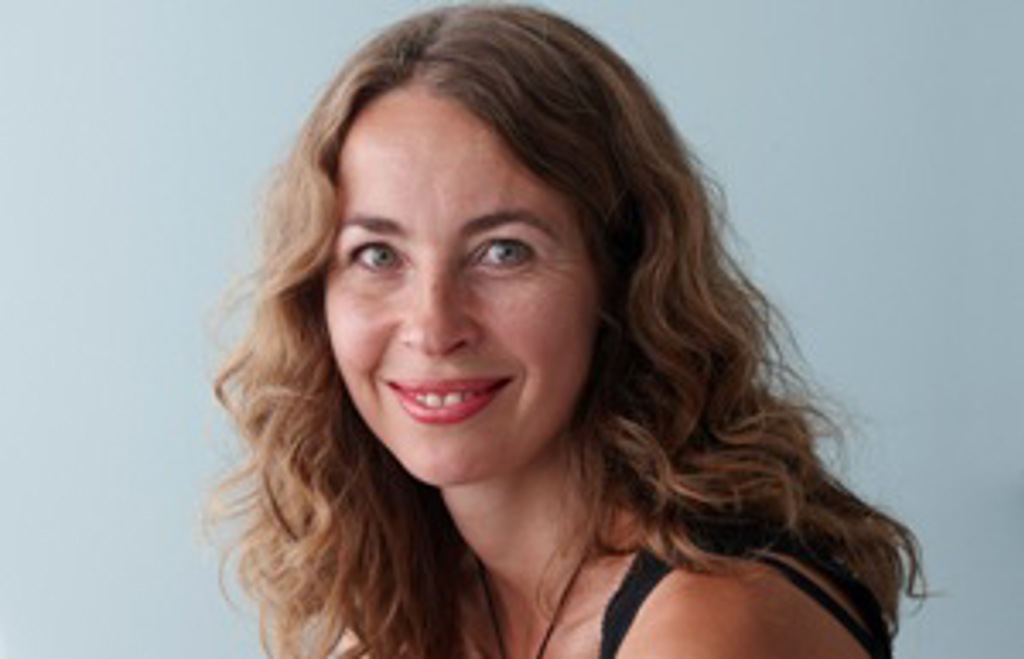 MA in literature and art history and a trained teacher with main subjects in Danish and special education. Cecilie's responsibilities are education, psychology (including two new series, Pædagogisk rækkevidde and Didaktiske studier) and history of art. She has previously worked with communication, development and knowledge sharing. Before she came to the press in the fall of 2014, she was a teacher in elementary school.
Links