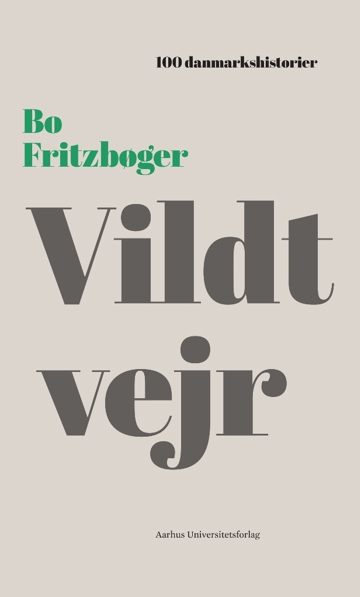 More about the book
Table of contents
Literature
Excerpt
Thomas Oldrup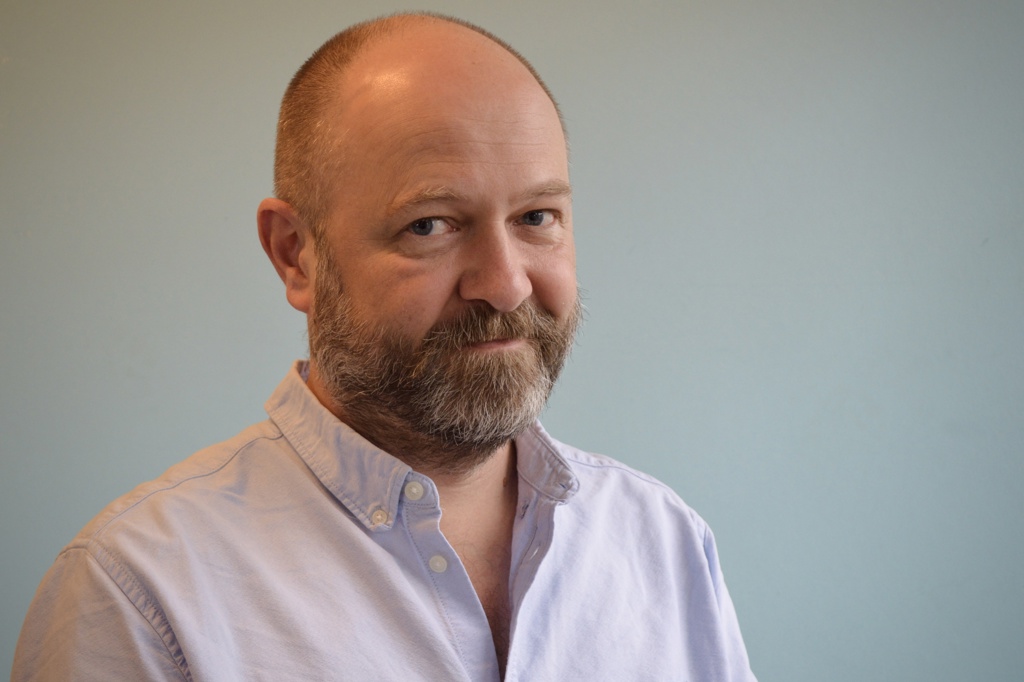 MA in History and Rhetoric. Thomas is responsible for the company's historical publications and he primarily works with the project 100 danmarkshistorier [Focus on Danish History], which in addition to book publications includes knowledge dissemination through a number of partners. He has previously been the Danish editor of the magazine Alt om Historie.
Press reviews
Katrine Lester, bogblogger.dk
"Det siger noget om udviklingen inden for offentlighedens forståelse af klimaforandringerne, at Vildt vejr er en historiebog og ikke en debatbog. Det er ikke mange år siden, at dens konklusioner ville regnes som et partsindlæg. Historiebøger kan sagtens være både kontroversielle og debatskabende, og denne kortfattede indsigt i dansk klimahistorie er et velkomment bidrag til os almindelige danskeres forståelse af både klimaforandringerne, men også de politiske beslutninger der ligger til grund for, at de ikke er blevet håndteret tilfredsstillende, hverken nationalt eller internationalt. Vildt vejr ridser synspunkterne op, herunder klimafornægternes, uden at lægge skjul på, hvor den etablerede forskning står.
Det er en god introduktion til klimadebatten, og alle med interesse for klimaet og klimaforandringerne vil få noget ud af at bruge en aften på denne bog." 
Martin Jørgensen, lektørudtalelse
"En absolut læseværdig og informativ lille bog, der tager et stort emne op, og på forbilledlig vis formidler og diskuterer klimapolitikkens udvikling og fremtid så de fleste kan være med. […] Anbefales …"
Georg Metz, Information
"… oplysende lille bog Vildt vejr ... den fine serie 100 Danmarkshistorier."
Ulla Weishaput, historie-online.dk
"At det er en historiebog om klima er der ingen tvivl om, men samtidig er det en meget aktuel bog og en god bog at få baggrundsviden af. Klimadebatten er meget følelsesladet, og det kan være svært at holde rede på, hvad der er fakta. Her er bogen et godt input, den er nøgtern i sin beskrivelse og giver samtidig et klart billede af hvor forskningen er kommet til i dag.
Så hvis man føler, man mangler lidt viden i klimadebatten, kan jeg kun anbefale at læse 'Vildt vejr'."
Per Eilif Månson, litteratursiden.dk
"Debatten om hvorvidt klimaforandringer er menneskeskabte eller ej er ikke kun blusset op med Bjørn Lomborg og Donald Trump, men har været i gang længe, hvad der dokumenteres her. Det er spændende læsning både som holdningslitteratur og for nørder, der kan fordybe sig i udviklingen af målemetoder gennem tiderne."
Bente Thomsen, Noter
"På baggrund af et tilbageblik til kendte klimaforandringer siden den sidste istid giver Fritzbøger en nøgtern og sober gennemgang af klimadiskussionen i nyere tid og diskussionen om menneskets påvirkning af klimaet, her specielt CO2 -udledningen siden den industrielle revolution. Energiforbrug, økonomisk vækst og klimaforandringer har historisk hængt uløseligt sammen. […] Klimadiskussionen er i dag ikke blot en geografisk diskussion. Holdningen til klimaspørgsmålet er også et historisk emne, og bogen kan fint inddrages i begge fagene historie og geografi, da den er velskrevet og let tilgængelig. 
Det er et fremragende initiativ, Aarhus Universitetsforlag (med støtte fra Mærskfonden) har taget med denne serie. Bøgerne foreligger både på papir og digitalt. De er karakteriseret af et højt fagligt niveau kombineret med lettilgængeligt sprog og gennemarbejdet layout. Man kan glæde sig til de kommende udgivelser." 
Landskab
Artikel: "Vildt vejr" af Bo Fritzbøger
11.10.2019