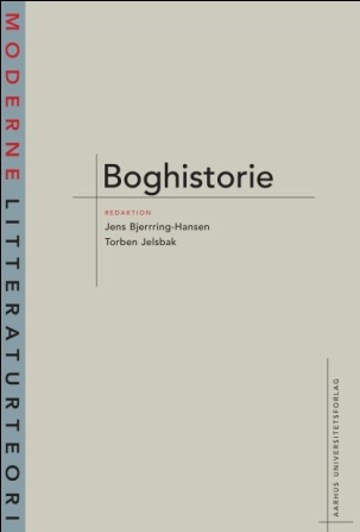 More about the book
Excerpt
Press reviews
Tore Rye Andersen, Standart
"I deres glimrende introduktion giver bindets to redaktører, Jens Bjerring-Hansen og Torben Jelsbak, et meget informativt overblik over disciplinens forskellige positioner."
"Antologien om boghistorie lever op til den høje standard, der er sat i de foregående bind i serien."
"[...] en fremragende indføring i boghistoriens udvikling og forskellige retninger [...]"
HUMagasinet
"Udgivelsen giver et skarpere blik for litteratur som bøger ved hjælp af begreber som kommunikationskredsløb, bibliografer, læserfællesskaber, typografiske virkemidler og meget mere."
Tore Rem, Edda
"En klokt komponert og særdeles anvendelig [reader] [...] i Aarhus Universitetsforlags anbefalelsesverdige serie"
Karen Skovgaard-Petersen, Danske Studier
"Der er for størstedelens vedkommende tale om skelsættende tekster af nogle af den nye boghistories founding fathers. At have dem samlet og præsenteret kompetent på dansk er et værdifuldt bidrag til dansk humaniora."
"De tre oversættere […] har stort set haft held til at omsætte de syv essays til et godt og flydende, akademisk dansk […]."
"Boghistorie [fungerer] glimrende som introduktion til nogle af de væsentlige temaer i den moderne boghistorie."
Press room