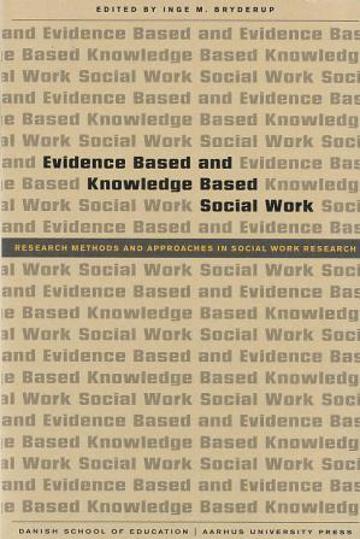 Evidence Based and Knowledge Based Social Work
Research Methods and Approaches in Social Work Research
A part of the subject areas Social sciences and Social philosophy
---
---
Paperback
Published 26. September 2008
ISBN 978 87 7934 422 8
---
Edited by
Inge M. Bryderup
With contributions by
Sten Anttila, Jennifer L. Bellamy, Sarah E. Bledsoe, Inge M. Bryderup, Ronald A. Feldman, Sheila Fish, , Matthias Hüttemann, Ilse Julkunen, Juha Koivisto, Satu Korhonen, Heinz Messmer, Edward J. Mullen, Mikko Mäntysaari, Solveig Sagatun, Ian Shaw, Peter Sommerfeld, Haluk Soydan and Matti Vuorensyrjä
---
More about the book
About the book
Policymakers in welfare democracies throughout the world are raising questions as to whether welfare systems deliver what the public expects, and focus attention on increasing costs. Social workers need more evidence and knowledge about an increasing diversity of social work practices.
Users of social welfare are increasingly individualized and made responsible for choosing and delivering their own service through contacts, and this makes politicians, social workers and users more interested in evidence and knowledge about social services, even though these interests are often conflicting. These tendencies might be part of the reasons why the evaluation of social work practice seems to be characterized at present by a variety and diversity of research methods, approaches and theories.
Politicians, social workers and researchers more and more often use the term knowledge-based instead of evidence-based when they describe the practice they aim to develop through research. This is often an expression of a broader perception of research approaches that can help to produce the required knowledge.
The contributors to this book hold a diversity of positions on evidence-based and knowledge-based practice.