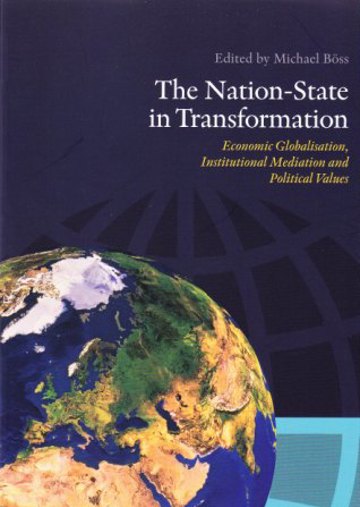 The Nation-State in Transformation
Economic Globalisation, Institutional Mediation and Political Values
A part of the series MatchPoints (1) and the subject area Social sciences
---
Available e-book formats:
---
Paperback
Published 27. May 2010
ISBN 978 87 7934 492 1
---
Edited by
Michael Böss
With contributions by
Henrik Bang Michael Böss, John L. Campbell, Francis Fukuyama, Brian Girvin, John A. Hall, Bjørn Hvinden, Bob Jessop, Lars Bo Kaspersen, Peadar Kirby, David Marsh, Chris McInerney, Rory O'Donnell, Seán Ó Riain, Joseph Ruane, Georg Sørensen, Gert Tinggaard Svendsen, Gunnar Lind Haase Svendsen and Linda Thorsager
---
More about the book
About the book
Globalisation is a challenge that creates both winners and losers. Until 2008 the small Northern European states were amongst the winners as they adjust well to rapid changes in the international political economy. These countries traditionally stay competitive by balancing open economies and flexible industrial policies within various forms of social partnerships and welfare systems. But what are the factors of their success, what is the significance of the state in a globalised economy, how do we explain the differentiated effects - and what has happened after the recent economic decline?
The Nation-State in Transformation seeks to answer questions like these and argues that globalisation transforms the nation-state. The small states serve as examples and points of reference for a more general discussion on current tendencies. Not only must we bring the state back in play and consider various growth and recovery strategies, we must also consider how history, culture and collective identities influence the performance of the nation-state in the new, globalised, world order.