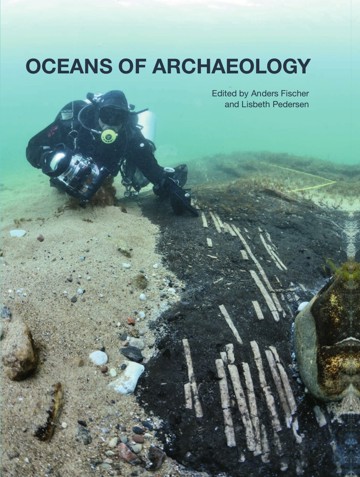 ---
Thank you for your pre-order. We will let you know when Oceans of Archaeology: is available for ordering on 09. September 2019.
---
Hardback
To be published 9. September 2019
ISBN 978 87 93423 18 3
---
Edited by
Anders Fischer and Lisbeth Pedersen
With contributions by
Jonathan Benjamin Hayley Saul, Maikel De Clercq, Ine Demerre, Sven Van Haelst, Tine Missiaen, Marnix Pieters, Preslav Peev, Vladimir Slavchev, Søren H. Andersen, Andreas G. Binder, Jørgen Dencker, David Greogory, Klara Fiedler, Anders Fischer, Frederik D. Hyttel, Theis Zetner Trolle Jensen, Morten Johansen, Torben Malm, Henning Matthiesen, Lisbeth Pedersen, Peter Vang Petersen, Morten Ravn, Claus Skriver, Otto Uldum, Dominique Cliquet, Jacques Collina-Girard, Thomas Bartholin, Sönke Hartz, Stefanie Klooss, Harald Lübke, Christina Papoulia, Ehud Galili, Hakan Oniz, Carl P. Heron and Martin Bell
---
More about the book
About the book
Vast coastal plains that vanished below the waves thousands of years ago were highways to new territories and a cornucopia of natural riches for early humankind. Oceans of Archaeology presents these virtually unexplored areas of the archaeological world map. It scrutinises the submerged early prehistory of Europe and the eastern Mediterranean, and reveals a richness and diversity unmatched around the globe.
Specialists from ten countries join forces to tell of flooded settlements, enigmatic sacred places, amazing art and skillful navigation. Multifarious traces of food preparation, flintworking, hunting and fishing vividly illustrate Stone Age life. While children's footprints lead the way to new investigations of early prehistoric life in these now inundated landscapes.
Table of contents
Excerpt