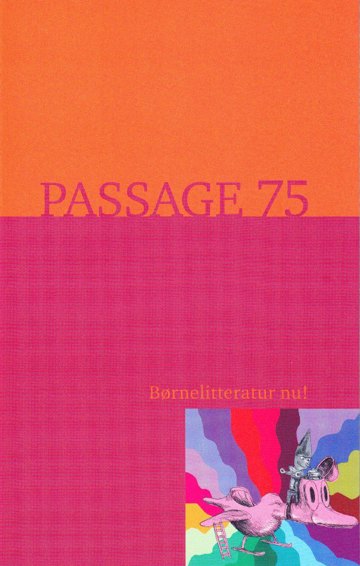 Passage 75
Børnelitteratur nu!
A part of the journal Passage (75) and the subject area Literature
More about the book
Table of contents
Overgange. Børne- og ungdomslitteratur og barndomsopfattelser i bevægelse.
Et risikabelt foretagende. At tale om børn i børnelitteraturforskningen.
Billedbøger mellem læsere. Kontroversielle billedbøger i Norge og Danmark.
En krig i det fjerne. Børne- og ungdomslitteratur om krigen i Afghanistan (2001-).
Piger på nettet. Repræsentationer af unge kvinders seksualitet i den digitale tidsalder.
Ungdomslitteratur former(er) sig.
Børnelitteratur i opbrud. Transmediale bevægelser i nutidig børnelitteratur.
Fodboldleg som tekst. Børns tekster i brugsperspektiv.