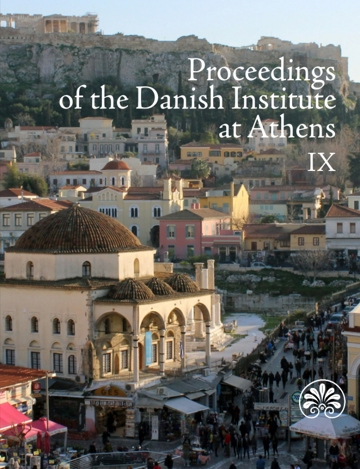 ---
Thank you for your pre-order. We will let you know when Proceedings of the Danish Institute at Athens IX: is available for ordering on 22. April 2019.
---
Hardback
To be published April 2019
ISBN 978 87 7184 818 2
---
Edited by
Kristina Winther-Jacobsen and Nicolai von Eggers Mariegaard
With contributions by
John Lund Alexandra Kankeleit, Paolo Muntoni, Evanthis Hatzivassiliou, Tao Thykier Makeeff, Bente Kiilerich, Birgit Olsen, Mogens Pelt, Olympia Vikatou, Søren Handberg, Neoptolemos Michaelid, Signe Barfoed, Anastasia Dreliossi-Herakleidou and Lisa Betina
---
More about the book
About the book
Proceedings of the well-esteemed Danish Institute in Athens conducting several archaeological excavations in Greece. This is the ninth volume of the journal. It includes articles on archaeology, art history, ancient and modern Greek history, philology and literature.
Table of contents
Press room