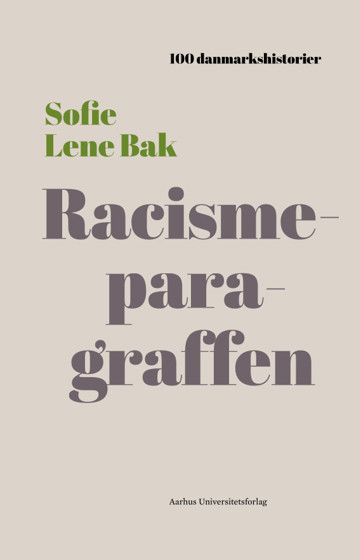 More about the book
Table of contents
Literature
Excerpt
Thomas Oldrup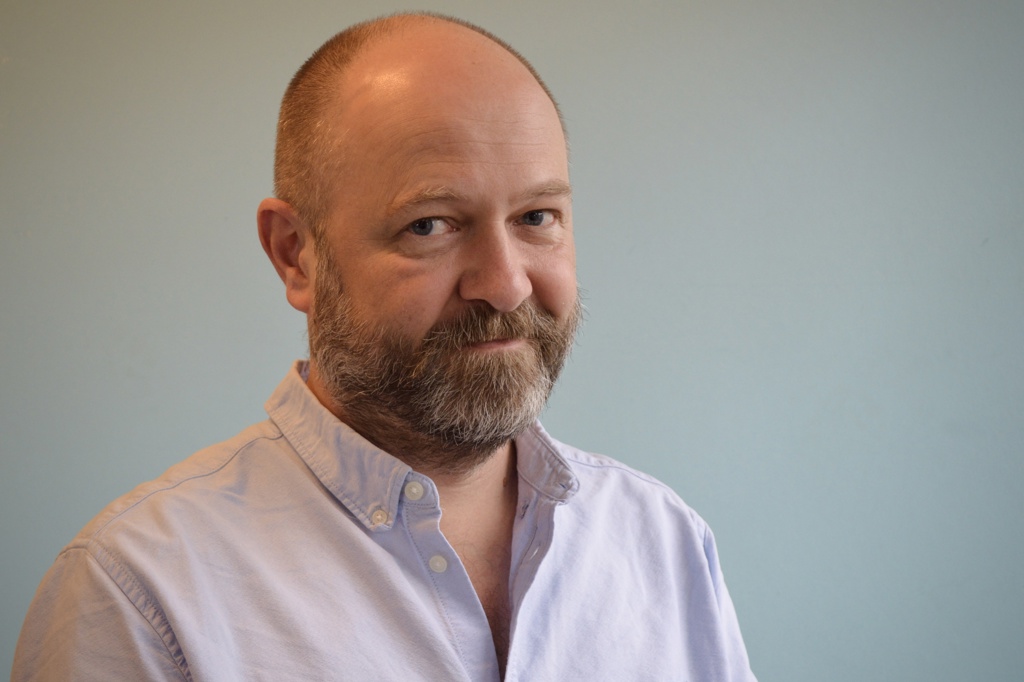 MA in History and Rhetoric. Thomas is responsible for the company's historical publications and he primarily works with the project 100 danmarkshistorier [Focus on Danish History], which in addition to book publications includes knowledge dissemination through a number of partners. He has previously been the Danish editor of the magazine Alt om Historie.
Press reviews
Peter Fransen, Historie-online
"Bogen formidlet fint tidsånden i 1930'erne. På ganske få sider kommer læseren rundt om Zions Vises Protokoller – det absurde, men internationalt udbredte antisemitiske makværk, og udviklingen i Tyskland berøres også ultrakort. Det virkelig originale bidrag ligger i hendes gennemgang og analyse af centrale danske retssager fra 1930'erne og 1940'erne. På baggrund af disse retssager dokumenteres, hvorfor der var behov for en racismeparagraf, efterfølgende hvorledes det danske retsvæsen også efter den tyske besættelse søgte at retsforfølge excesser imod de danske jøder, i hvert fald så længe samarbejdspolitikken blev opretholdt." 
Knud Meldgaard, Omnibus
"Man kan umiddelbart stille spørgsmålet om ikke jødeforfølgelser, danske nazister og dermed danskernes ofte tvivlsomme forhold til "ukrudtet" er gennemanalyseret og beskrevet i så rigt et omfang, at man kan finde yderligere en bog om emnet overflødig.
Tanken gik gennem mit hoved, da jeg modtog Lene Baks bog. Åh, nej, ikke endnu en bog om jøderne og andre forfulgte. Undskyld, Lene Bak, "Hovmod står for fald".
Bogen giver faktisk nye vinkler og vidnet om at forfatteren har gjort sit hjemmearbejde. I et letfatteligt sprog når hun ud i hjørner, hvor f.eks. denne anmelder, ikke tidligere har været – og tak for det"
Simon Kratholm Ankjærgaard, POV International
"(...) et velskrevet og vigtigt bidrag til forståelsen af en paragraf, der så dagens lys i 1939 og som ikke blot var et tidsbillede men også et nationalt sindbillede.
(...) Sofie Lene Bak er ikke bare den rette kapacitet til at forløse fortællingen – hun har også en relevant pointe at skrive ud fra; vi bliver nødt til at forstå racismeparagraffens historie for at forstå, hvad det er, der sker i dag. I hendes optik er en stor del af den debat, som paragraffen i dag skaber, et ekko af de diskussioner og debatter, der fandt sted dengang i 1930'erne, da loven blev til, og dengang i løbet af den tyske besættelse af Danmark, da paragraffen skulle stå sin prøve i de danske retssale – særligt i forbindelse med én af periodens mest spektakulære retssager.
Bogen er en overskuelig sag – dét ligger i selve formatet med de 100 danmarkshistorier. Det er et format, jeg er ret vild med, og jeg vil gerne sende en generel ros til Aarhus Universitetsforlag og redaktørerne bag for deres evne til at finde de rette historikere, eksperter og forfattere til at forløse fortællingerne. Sofie Lene Bak har i min optik skabt et lille velskrevet mesterværk, der i klart og medrivende sprog fortæller om skabelsen af en af de vigtigste paragraffer i danmarkshistorien."
Katrine Lester, bogblogger.dk
"Sofie Lene Bak giver i nyeste udgave af 100 danmarkshistorier en god indføring i racismeparagraffens historie fra dengang og til i dag […] Mange har en mening om paragraffen, men færre ved præcist hvad der ligger til grund for dens sprogbrug eller hvordan den har været brugt. Alene af den grund er Sofie Lene Baks bog en velkommen indføring, som er god at læse – uanset hvad man i øvrigt på forhånd mener om den omdiskuterede paragraf."
Lektørudtalelse, DBC
"Det er en relativt letlæst bog trods det lidt svære emne. Det er ikke let at gøre paragraffer til fordøjeligt læsestof, men det lykkes her"
Knud Lindholm Lau, Udsyn, nr. 1, juni 2022
"Før stod historien opstillet langs kongevejen og her skulle man som elev i den sorte skole helst kunne alle skiltene udenad, fra den første til den sidste konge, lige nu dronning. Denne bog og hele tanken bag den rummer et andet historiesyn, der er langt mere interessant. Læst på langs er bogen den mere generelle historie om kollektivets ansvar for minoriteten (…)"
Avisen Danmark
Kronik: "Racismeparagraffen - Ekkoet fra 1939"
12.09.2021
Weekendavisen
Interview: "Hadtale: Paragraf 266 b"
10.09.2021