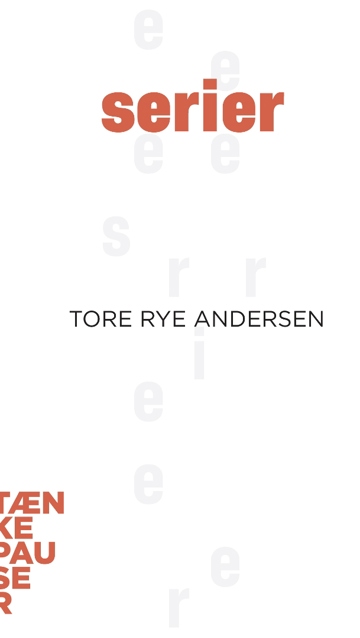 More about the book
Table of contents
Det 21. århundredes fortælleform
Seriernes historie
Et levedygtigt format
Føljetoner mellem medier
Fem påstande om serier
Excerpt
Søren Mogensen Larsen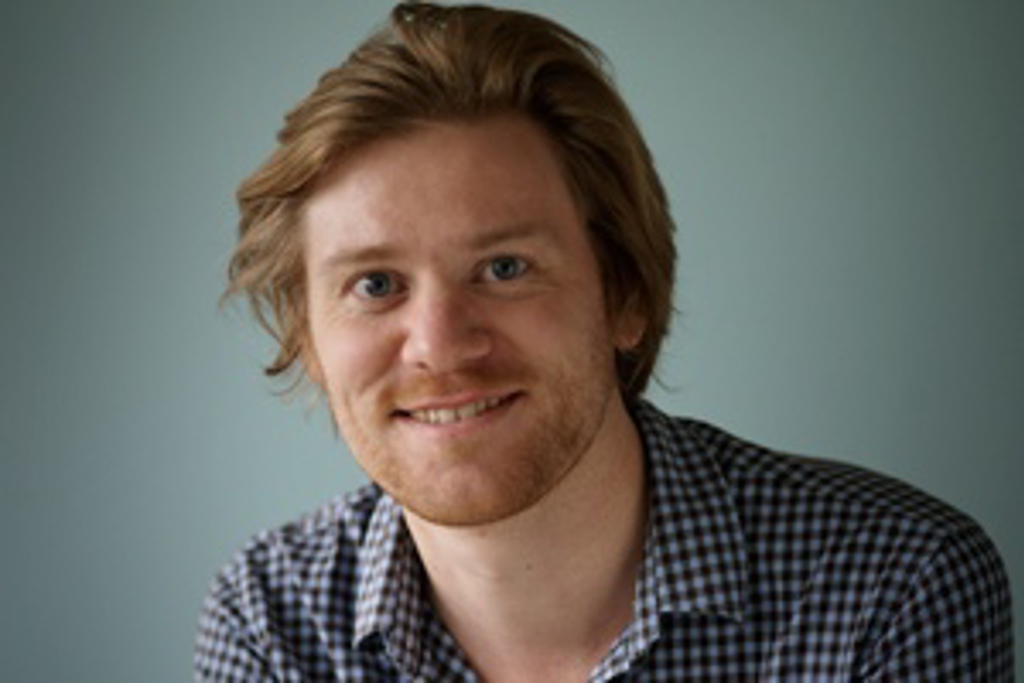 MA in Comparative Literature. Søren primarily works with the series Reflections and sets the agenda for the editing together with the individual editors. He began his career as an editor at the Turbine publishing house, but a maternity cover opened the door to Aarhus University Press.
Press reviews
Hanne Bærentzen, Radio Update
"Det er karakteristisk for serier, at de kan være afhængighedsskabende – og Tænkepauser er netop sådan en serie. Og til forskel fra, hvis man har forspist sig i søde sager eller alt for mange amerikanske serier på en weekend, giver det ikke overmæthed at have snuppet mere end én tænkepause på en fridag. Alle bøgerne i serien holder et fornemt niveau – og Serier er ingen undtagelse. Den kan snildt læses på en timestid, men der er stof til meget længere tids eftertanke." 
Karina Høyer, lektørudtalelse
"En velformidlet, lettilgængelig og underholdende undersøgelse af et fænomen, de fleste af os har stiftet bekendtskab med. Informativt og interessant og formidlet så alle serie-interesserede vil kunne få noget ud af det."
Per Eilif Månson, Litteratursiden
"Forfatteren er selvudnævnt serienarkoman og ansat på Aarhus Universitet og fortæller den fascinerende historie om det 21. århundredes dominerende fortælleform."
"Som de øvrige bind i serien Tænkepauser, jeg indtil nu har fået læst, er det videnskabsformidling på et højt niveau for menigmand, der ikke giver tankerne pause, men i stedet giver mulighed for en tiltrængt pause til at tænke et nyt emne igennem."
Århus Stiftidende
Debat: "Serierne har ændret vores tv-vaner radikalt"
10.05.2019
Avisen Danmark
Artikel: "Vi er vilde med serier -og de afslører vores tv-vaner. Bare et afsnit til..."
10.05.2019
Berlingske
Artikel: "Hvordan fortsætter tidens store fiktionsserier?"
07.05.2019
Jyllands-Posten
Uddrag: "Spænding i nøje afmålte doser er et effektivt lokkemiddel"
06.05.2019
Kristeligt Dagblad
Artikel: "Serier dominerer nutidens kulturforbrug"
04.05.2019
Kristeligt Dagblad
Artikel: "Fra Charles Dickens til 'Game of Thrones'. Serier har altid tryllebundet os"
04.05.2019
videnskab.dk
Artikel: "Hvorfor bliver vi så fanget af serier?"
04.05.2019
Kulturen på P1
"Tænkepauser: Serier"
02.05.2019
Så vidt vi ved på P1
"Game of Thrones-videnskab og ja tak til GMO"
02.05.2019