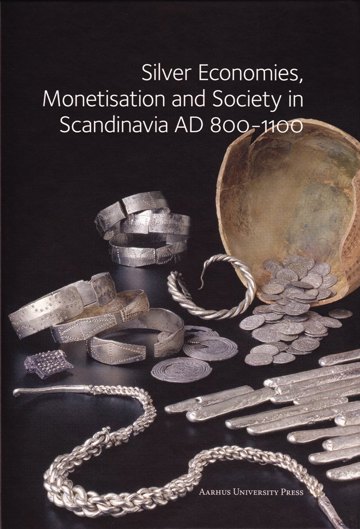 Silver Economies, Monetisation and Society in Scandinavia AD 800-1100
A part of the subject area Archaeology
---
---
Hardback
Published 18. November 2011
ISBN 978 87 7934 585 0
---
Edited by
James Graham-Campbell, Søren Michael Sindbæk and Gareth Williams
With contributions by
Michael Andersen, Julie Askjem, Mateuz Bogucki, Simon Coupland, James Graham-Campbell, Svein Harald Gullbekk, Ingrid Gustin, Volker Hilberg, Birgitta Hårdh, Kenneth Jonsson, Christoph Kilger, Jens Christian Moesgaard, Else Roesdahl, Søren Michael Sindbæk, Dagfinn Skre, Cecilia von Heijne, Egon Wamers, Gareth Williams and Majvor Östergren
---
More about the book
About the book
The Viking Age was a period of great economic complexity and experimentation in Scandinavia. By the end of the period, an ancient 'display' economy, based on ornaments of precious metal, had been largely replaced by counted money and national coinages. But this development was neither simple nor linear: for much of the Viking Age, several silver economies co-existed and interacted.
The role of silver in Viking-age society and economy has recently developed into an exciting interdisciplinary topic for research. New evidence raises debates on the nature of valuables, bullion, monetisation, commodity money, and early urban trade.
This book brings together an international group of archaeologists, historians and numismatists to draw a balance sheet of current research. Based on a symposium held in Aarhus, Denmark, in 2008, it provides a structured basis for comparison, combining regional overviews with case-studies of significant sites or hoards.
The book is dedicated to Dr Mark Blackburn (1953-2011) in recognition of his outstanding contribution to Viking-age numismatics and monetary history.
Press reviews
Maria Panum Baastrup - Nordisk Numismatisk Unions Medlemsblad
"[Bogen] er bestemt anbefalelsesværdig, hvis man nærer blot den mindste interesse for vikingetidens økonomiske forhold, lige som den også udgør et opdateret og vigtigt arbejdsredskab for fagpersoner for at danne sig et overblik over den nuværende forskningssituation. Også for møntinteresserede er der meget at hente."