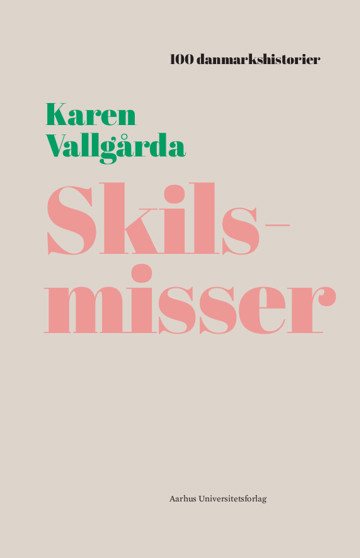 More about the book
Table of contents
Literature
Excerpt
Thomas Oldrup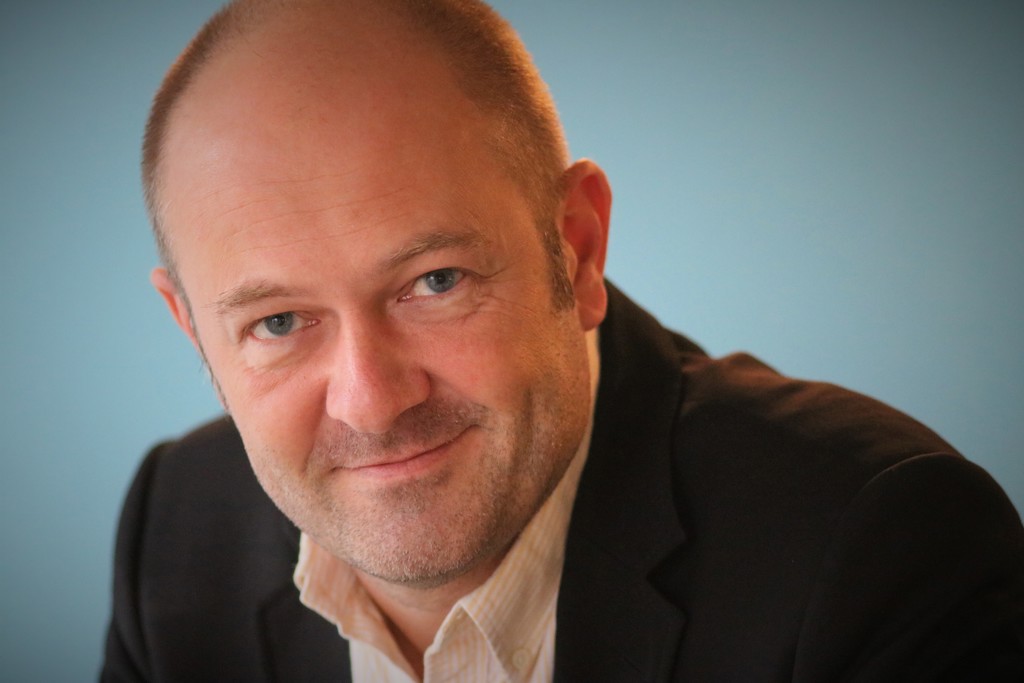 MA in History and Rhetoric. Thomas is responsible for the company's historical publications and he primarily works with the project 100 danmarkshistorier [Focus on Danish History], which in addition to book publications includes knowledge dissemination through a number of partners. He has previously been the Danish editor of the magazine Alt om Historie.
Press reviews
Sarah von Essen, Weekendavisen
"(...) en virkelig velskrevet og lærerig introduktion til skilsmissens historie. Skilsmisser indgår i Aarhus Universitetsforlags handy serie 100 danmarkshistorier, den fylder kun hundrede korte sider, inklusive flere velvalgte illustrationer. Det går tjept, men kildematerialet er solidt og velvalgt; forfatteren, som er lektor ved Københavns Universitet, ved, hvad hun taler om."
Katrine Lester, bogblogger.dk
"Skilsmissens historie er et blik ned i samfundets ændrede holdninger til ægteskab, familie og individ, tilsat et solidt skvæt religion og sædelighed oveni. Engang var skilsmisse en skandale, vanskelig at til ret til juridisk og ensbetydende med social udstødelse og skam. Især for kvinden var skilsmisse voldsomt problematisk, og alligevel er der og har der hele tiden været flest kvinder, der søgte om skilsmisser. Måske fordi ægteskabet var mere snærende for kvinder end for mænd?
I slutningen af 1800-tallet blev 1-2 % af alle par skilt. Nu om dage ligger tallet omkring halvdelen. Den udvikling dokumenterer, forklarer og perspektiverer Karen Vallgårda på fornemste vis i den nyeste udgave af 100 danmarkshistorier. […] Skilsmisser er nok kommet for at blive, og det er NemID også. Derfor er det dejligt med en samlet, klar og overskuelig fremstilling, som Vallgårda har leveret, med nærværende eksempler fra de sidste 150 års brudte familier."
Astrid Elkjær Sørensen, historie-online.dk
"Karen Vallgårdas bog om skilsmisser er med sine kun 100 sider umiddelbart en lille bog, men indholdsmæssigt er det en stor bog. På de forholdsvis få sider formår Vallgårda således at give læseren en grundig introduktion til mere end 100 års ægteskabs- og skilsmissehistorie. Ligeledes er bogen en tydelig demonstration af, hvordan det nye, men eksplosivt voksende følelseshistoriske felt kan give os nye døre til fortiden."

Louise Urban Andersen, lektørudtalelse, DBC
"En virkelig fin gennemgang af skilsmissens historie i Danmark, der belyser alle de vigtigste aspekter i et let forståeligt sprog."
Per Eilif Månson, litteratursiden
"Der er sket en udvikling fra en tid, hvor skilsmisse både var utroligt besværligt og socialt stigmatiserende til nu, hvor ingen hæver et øjenbryn over skilsmisser, selv i kongehuset.
(...) Bogen gør virkelig det, der er seriens store styrke: med udgangspunkt i et ret snævert emne at folde den store historie ud og gøre læseren meget mere vidende."
Kristeligt Dagblad
Interview: "Fra skandale til helt normalt - med litteraturen som trofast følgesvend"
08.01.2021
Berlingske
Interview: "Det er som om, at vores historiske hukommelse nogle gange kun går tilbage til 1950erne"
11.01.2021
Avisen Danmark
Kronik: "Skilsmisserevolutionen i Danmark"
14.01.2021
Jyllands-Posten
Portræt: "Hun blotlægger skilsmisse-revolutionen i sin nye bog"
01.02.2021
Press room
I presserummet kan du finde pressemeddelelser og forsidebillede. Du er altid velkommen til at kontakte os her https://unipress.dk/kontakt/, hvis du mangler andet materiale.