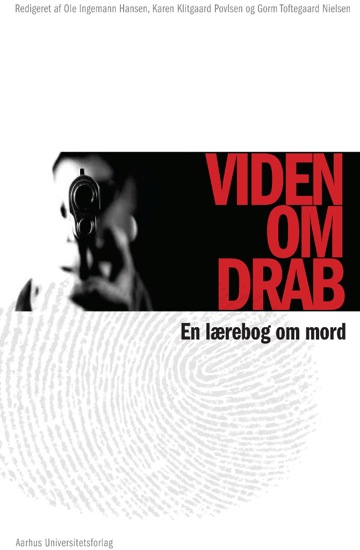 ---
Available e-book formats:
---
Paperback
Published 12. August 2013
ISBN 978 87 7124 056 6
---
Edited by
Ole Ingemann-Hansen Gorm Toftegaard Nielsen and Karen Klitgaard Povlsen
With a foreword by
Søren Rud Keiding
With contributions by
Dorthe Arenholt Bindslev Kim Toft Hansen, Carsten Husted, Ole Ingemann-Hansen, Peter Thiis Knudsen, Kurt Kragh, Britta Kyvsgaard, Ulrik Lehrmann, Iana Lesnikova, Peter Leth, Niels Lynnerup, Niels Morling, Gorm Toftegaard Nielsen, Karen Klitgaard Povlsen, Ingrid Rosendal, Asser Hedegaard Thomsen, Lars Uhrenholt and Anne Marit Waade
---
More about the book
Table of contents
Press reviews
Jesper Ruggaard Mebus, Biofag
"En helt igennem tværfaglig, genial bog"
"Samlet virker de tre fagområders input rigtigt fornuftigt i forhold til tværfaglig undervisning"
"Bogen er fantastisk helstøbt og formår at bringe fornuftige videnskabelige forklaringer i et spændende fagområde"
"Der er virkeligt noget der stimulerer læselysten. Mange steder påfyldes teorien cases, der understreger pointerne, hvilket igen fremmer læselysten"
"En virkelig anbefalesesværdig bog"
"Jeg vil forsøge at få min danskkollega til at lave et AT-forløb om krimigenren og mordmetoder til det næste AT-forløb, jeg skal være med i"
Links
Hør retsantropolog Niels Lynnerup tale med radioværten Emil Rothstein-Christensen om Viden om drab i radioprogrammet Faglitteratur på P1.