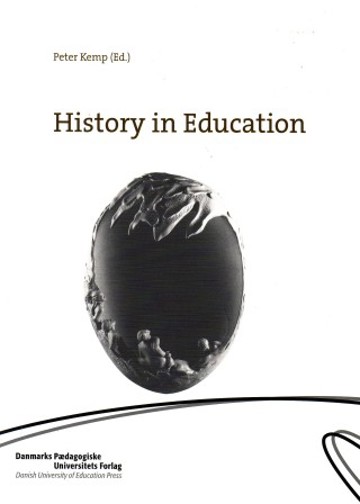 ---
---
Paperback
Published 29. May 2005
ISBN 87 7684 006 9
---
Edited by
Peter Kemp
With contributions by
Evandro Agazzi, Betül Cotuksöken, David Evans, Jean Ferrari, Bernard Eric Jensen, Ivan Kaltchev, Ove Korsgaard, Maija Kule, William L. McBride, Dermot Moran, Hans Poser, Thalia Fung Riverón, Basilio Rojo Ruiz, Lars-Henrik Schmidt, Marietta Stepaniants, William Sweet and Yiehou Yao
---
More about the book
About the book
Until recently the opinion shared by many people was that learning history had lost all significance. But today we discover that the sense of history has not disappeared, but is present both as a vision of a past that can teach us something about how to overcome difficulties, and also as a vision of a future that passes down a peaceful world to our descendants, without wars and terrorism, exploitation of resources and pollution of nature.
It is probably inevitable that this sense of history will become the guiding perspective of all education from nursery school to university, and it must be our task to reflect on the meaning of history for the moral and political formation of ourselves.
In this book philosophers and historians from all parts of the world take this task seriously.