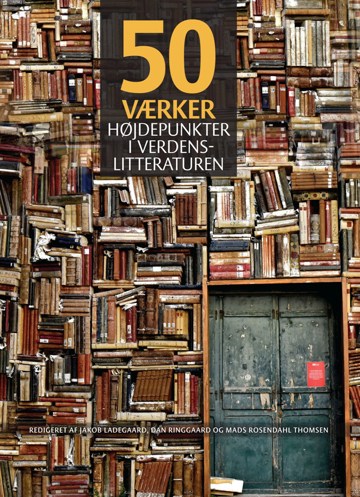 ---
Buy Subscription
---
Hardback
Published 26. October 2018
ISBN 978 87 7184 374 3
---
Edited by
Jakob Ladegaard, Dan Ringgaard and Mads Rosendahl Thomsen
With contributions by
Anders Engberg-Pedersen, Anne Green Munk, Anne Wedell-Wedellsborg, Annette Thorsen Vilslev, Birgit Eriksson, Christian Dahl, Dan Ringgaard, Elisabeth Friis, Elisabeth Skou Pedersen, Felix Kühn Paulsen, Frederik Tygstrup, Frits Andersen, Hanne Roer, Jakob Ladegaard, Jonas Ross Kjærgård, Jørn Erslev Andersen, Karen-Margrethe Simonsen, Karin Sanders, Kasper Green Munk, Lilian Munk Rösing, Lis Møller, Mads Rosendahl Thomsen, Mette Moestrup, Nina Christensen, Per Stounbjerg, Pernille Hermann, Peter Madsen, Peter Mortensen, Rigmor Kappel Schmidt, Rikard Schönström, Sarah Mygind, Simona Zetterberg Gjerlevsen, Sophus Helle, Steen Bille Jørgensen, Stefan Kjerkegaard, Svend Erik Larsen, Søren Frank and Tore Rye Andersen
---
More about the book
Table of contents
Excerpt
Anette Stoffersen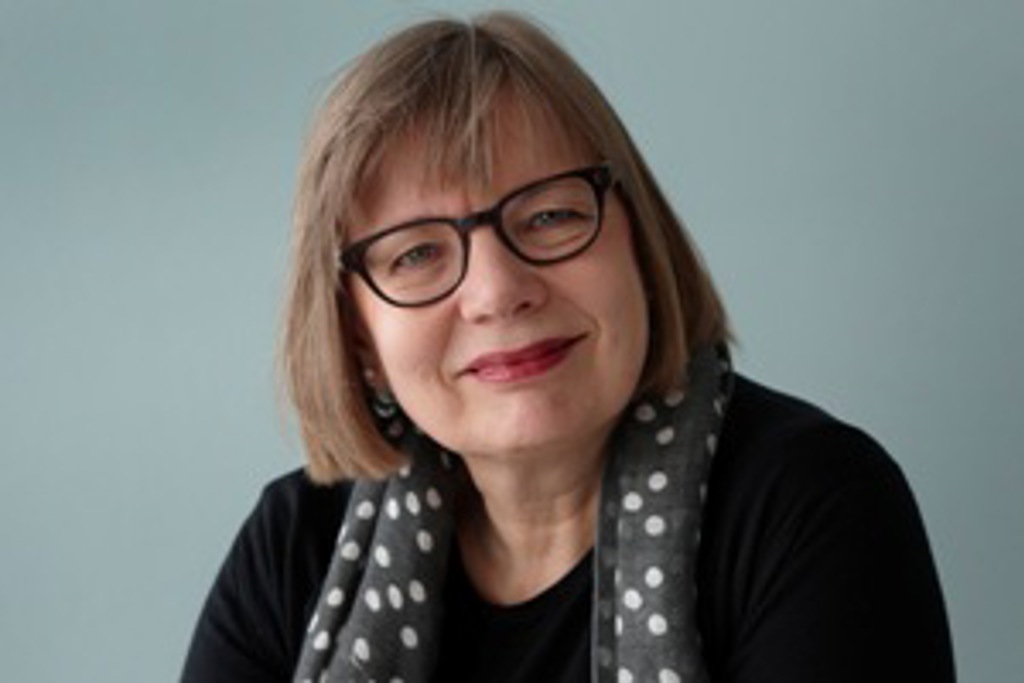 MA in history and art history. With 30 years of experience as an editor in history, art, culture and travel, Anette is a versatile editor, who among other things, has overseen the major work Dansk Skolehistorie 1-5 and Ludvig Holberg's principal works 1-22. She now works with publications such as Dansk Sproghistorie 1-6 and Dansk Bibliotekshistorie 1-2.
Press reviews
Nønne Lønne Votborg, Bogvægten
Aarhus Universitetsforlag har med stor professionalisme udgivet serien "50 Højdepunkter", hvori de netop sætter spot på det kulturbærende. I "50 værker" er det verdenslitteraturen, der er omdrejningspunktet. Modsat de fleste kanonværker om verdenslitteratur begrænser den sig ikke til at se litteratur i snæver – skønlitterær – forstand. Bidragsyderne til bogen er mange. Fælles er, at de formidler med en imponerende faglighed og entusiasme. 
De 50 udvalgte værker placerer sig tidsmæssigt fra det babylonske epos Gilgamesh ca. 1200 f.v.t. og til aktuelle forfattere som Salman Rushdie og Karl Ove Knausgård mfl. Vi finder alt fra skuespil (fx Strindberg), digte (Edith Södergran og vores egen Inger Christensen), børnelitteratur (Astrid Lindgren), eventyr (H.C. Andersen), noveller (Heinrich von Kleist) og fantasy (J. K. Rowling) til krimi (Sir Arthur Conan Doyle). 
Redaktørerne udtrykker i deres forord ønske om, at værket må give læseren lyst til læse mere. Jeg kan ikke tro, at der er én eneste der vil lukke bogen uden at føle sig inspireret og ansporet til at gå på opdagelse i verdenslitteraturen. Undervejs i gennemgangen af de 50 udvalgte værker, inddrages og omtales utallige andre forfattere og værker, som man ligeledes får interessant information om. På denne måde lykkes "50 værker" til al overflod! Jeg tror, man let kan gange med ti. Så mange forfattere og titler satte jeg streg under, da jeg støvsugede teksterne for input til min egen videre læsning.
Line Hoffgaard, litteratursiden.dk
"En bog, som åbner verdenslitteraturens store værker og giver nye perspektiver på litteraturen, hvad enten man allerede har læst værkerne eller endnu har dem til gode."
"Bogen [...] er for den alment litteraturinteresserede, der ønsker en kort, men spændende, introduktion til nogle af verdenslitteraturens vægtigste værker".
Bent Stenbakken, Nordjyske Aalborg
En rigt illustreret, velfortalt bog med overraskende oplysninger og også ganske uortodoks i sit valg af titler og forfattere.
På den måde er "50 værker" – redigeret af kloge universitetsfolk og skrevet af lige så kloge skribenter – blevet en uforbeholden kærlighedserklæring til bøger, der betyder noget. Ikke bare herhjemme, men også ude i den store verden.
50 værker, du kunne fylde i kufferten, hvis du skulle på ferie på en øde ø. Fra det 4000 år gamle babylonske epos "Gilgamesh" over Shakespeare og videre frem til japansk haiku. Men også med overraskende valg som børnebogsforfatter Astrid Lindgren, Sherlock Holmes – forfatter Conan Doyle – og Harry Potters egen Rowling.
På den måde er bogen her ikke blot højpandet højlitterær og udskiller sig markant fra f.eks. den danske litteraturkanon, som blev udgivet i september 2004 …
Jane Andersen, bogblogger
Lad mig med det samme slå fast, at jeg er begejstret for dette værk! 50 højdepunkter i verdenslitteraturen præsenteres med respekt og glæde for litteraturen og i et sprog, så alle mere mindre kan være med.
I forordet slutter redaktørerne af med at skrive, at de håber at artiklerne giver læserne lyst til at læse flere bøger. Og jeg kan med det samme afsløre, at det gør artiklerne! Også i den grad.
Så bogen virker! Man får lyst til at læse mere om de enkelte nævnte værker i samlingen. Bliver nysgerrig på forfattere, på genrer, på de konkrete fortællinger, men faktisk også nysgerrig på verdenshistorien og på det helt banale: det at være menneske. 50 værker – Højdepunkter i verdenslitteraturen får mine varmeste anbefalinger! Til dig der i forvejen læser meget og til dig der gerne vil i gang, men ikke aner, hvor du skal starte. God læselyst, man kan slet ikke lade være.
En oplagt gaveidé til alle litteraturelskere!
Press room
I presserummet kan du finde pressemeddelelser og forsidebillede. Du er altid velkommen til at kontakte os her https://unipress.dk/kontakt/, hvis du mangler andet materiale.